Okay, look. If you haven't heard about Queenstown as the place to be this ski season, you must have had your head deep in the snow for quite some time, if not your entire life.
Ski fanatics can choose between some ripper mountains – Remarkables, Cardrona, Coronet Peak to name a few – which are all at Queenstown's doorstep (the closest just 20 mins away).
Have a cheeky squiz at some of what's to offer below:
Unfortunately, with so much to sink your teeth into, it means that if you do travel to Queenstown and spend even a day in your hotel room, you've missed out on something. This isn't the time to be a Lazy Susan, peeps.
Aside from the obvious ski opportunities, you might've missed the option to hit up one of 150+ bars and pubs. If you're an absolute madman who loves a challenge, see how many venues you can clock up in one night (responsibly of course, no one likes a groggy skier taking up valuable space on the mountain).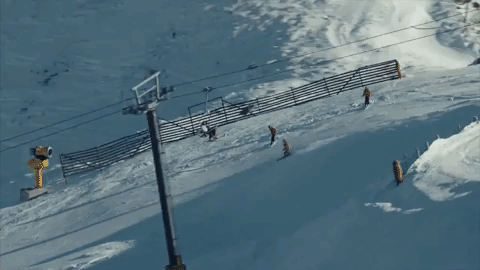 On a quick side note, who knew Heli-Rafting wasan actual activity? For those who aren't in the know, you essentially fly by helicopter (see: 'Heli'. I know, took me a while too) to Shotover River, because you ain't getting there by foot, and then casually white water raft your way through the waves, screaming mercilessly to the annoyance of your raft-buddies.
Sign. Us. Up.