Seeing as a whole quarter of us are going to choose our next travel destination based on the food we'll get to eat once we get there, it seems safe to say travel and food go hand in hand. So let's just stop pretending and plan the rest of our year based around the best beer, food and wine festivals around the country, shall we?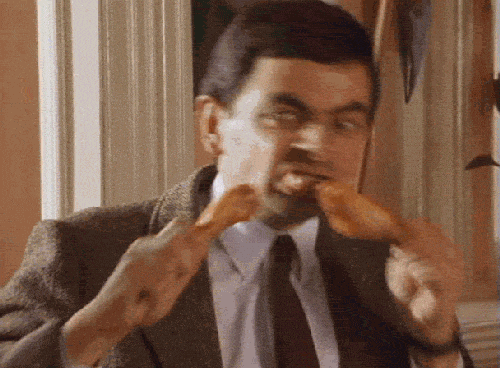 14 Best Foodie Festivals Around Australia
Tasmania had a huge rise to fame over the last couple of years for their rad food, so why not time your trip to taste as much of the state at one time as possible? It's the largest food and wine fest in Australia, so you know there'll be plenty there to try. It kicks off at the end of December and enters the New Year SO you either just missed it or have plenty of time to plan, depending on how you look at it.
Seeing as Gourmet Traveller's Restaurant of the Year 2018 went to Adelaide's Restaurant Orana, you know a celebration of South Australian food is a going to be good. Also beer, wine or spirits of course.
Hands down, my personal fave. Held around mid-May each year, explore the wineries around Lovedale and basically spend all day eating local food, drinking boutique wine and jamming to live music. Guaranteed to spot many middle-aged people rocking out to the bands, it's truly amazing.
Kakadu is so damn high up on my travel bucket list, I can only imagine that adding a food festival to the experience would make it even better. Not any old food fest either, it features traditional Indigenous food, brought to you by Australia's most pro traditional food makers working with traditional owners to bring you everything from buffalo ground ovens to Kakadu plum jam.
If you haven't experienced the beautiful beachy town that is Noosa, do so immediately. Actually no, wait until May so you can get in on the festival action. Think brunch on the beach, dinners with celebrity chefs, live cooking demos and a culminating party under the stars.
It is my humble opinion that all dishes are made better with truffles. Truffle season runs from June to August, and so does the festival and its huuuuge line up of events. Whether you want to eat the truffles, hunt for the truffles, cook the truffles or buy the truffles, you'll find something to do.
You GUYS! Truffle Kerfuffle. Any festival that gets the word Kerfuffle into the name deserves your presence. But also we know how I feel about truffles. Manjimup is another place where these precious gems grow so head there at the end of June to hunt, taste, meet the local farmers and wash it all down with local wine.
Just an hour's drive inland from the Gold Coast, the Scenic Rim dishes up killer views all year round, but late June to early July are it's time to shine culinary-wise too. When they say local, they mean local, with many farms opening their gates so you can watch everything from milking to carrot picking. Or just turn up for the eating events.
Once you've recovered from all the truffles, head along to the great wine region of Margaret River and keep it just a little weird – in all the good ways – at Cabin Fever Festival. You will definitely get world-class local produce on your plate, but keep an out for which feasts, parties, wines and live music they have planned for this year.
As one of NSW's longest running wine and food fests, they have their balance of live music, wine tastings, tasty dishes, winery and area tours on POINT. It's held in September
Join your fellow food lovers on the first Saturday of September to eat locally grown and made food in the picturesque Byron Bay hinterlands. Not only does the festival feature local farmers, producers, chefs, but it also brings a range of local creative peeps so you can check out some arts and crafts while you eat.
A little water's edge foodie fest for you, coming mid-November. Lasts year's record-breaking number of attendees were graced with local and international chefs including Nigella Lawson, for 50 food and wine events in 25 different spots around the region. And there were actual, legit vegan food events.
The area is already popular for its ace wineries, most of which are small and family owned. Grab yourself a Festival Passport for access to a range of venues offering dinners, tastings, live music and more.
Does what it says on the incredibly alluring tin, tbh. Food, brews and live music as you hope and wish for, but they also have masterclasses that are absolutely free to attend.
Image: iStock Images / [John Wu]