I've only spent about 20 hours with Cyberpunk 2077 so far. While reports of being able to blaze through the main story in around that time are emerging, I feel like I've barely scratched the surface of what's on offer.
Set in the year 2077 (duh) you step into the shoes of V, a merc for hire trying to make his or her mark on Night City, the bustling futuristic metropolis where you'll spend most of your time. Along with the character customisation options available to you (including some surprisingly detailed genital customisation), you can also choose V's background – Nomad, Street Kid or Corpo – all of which have their own intro sequences.
When I say intro sequence, I don't mean an extended cutscene, either. I'm talking a good 5 or so hours of playable back story that also acts as a clever tutorial for Cyberpunk's complex mechanics, of which there are many. After this point, the world really opens up and gives you a tonne of things to do outside of the main storyline.
I've spent so much time just wandering around the city. There's an incredible amount of detail and an impressive number of people just milling around doing their own thing. The city feels real and alive – a difficult achievement for world-builders and one I tip my cap to CD Project Red for. As someone who can rarely be bothered with side quests most of the time, I need you to know how fucking cool this place is.
The comparisons to Blade Runner are frequent and numerous, but Night City also has a uniqueness to it that I can't quite put my finger on. Whatever it is, I want it hooked to my veins, please.
Sex plays a big role in Cyberpunk 2077. The world is essentially run by corporations and as we already know in real life, sex sells, so it makes sense that an Earth helmed by such entities would be rife with smut. It certainly helps paint a picture of what life would be like in a world where money and tech dictate almost everything, but sometimes it presents itself in, uh, weird ways.
For example, dildos are almost everywhere. Most of them just seem to be collectable items, although one is actually one of the strongest melee weapons in the game. I have picked up a staggering number of dildos during my playthrough. Very normal stuff, mates.
There's also plenty of sex to be had within Cyberpunk 2077 if that's something you feel like wrapping your virtual legs around. These function as both romantic options with various NPCs and transactions with in-game prostitutes, similar to Grand Theft Auto 5. Unlike GTA 5, however, sex scenes play out in first-person, kinda like a sex montage. It never shows anything wildly explicit, but you roll through a few positions and the whole segment lasts for around 20 seconds.
There's an insane amount of things to see and do in Night City and as I'd imagine it would be in real life – it's all very overwhelming. I often find myself wandering off-track to investigate something shiny like a distracted child and I haven't felt that way in a video game in years. I reckon it'll take hundreds of hours to truly digest everything on offer in Cyberpunk 2077 and that thought alone has me excited to dive in deeper.
Despite some mostly benign visual glitches (most of which I suspect will be ironed out with a day one patch), it runs well on my PC (for the nerds – Intel Core i9 10850K, 32GB RAM, RTX 3070) with ray tracing turned on.
I'm not sure Cyberpunk 2077 will please everyone – a game with this much hype surrounding it rarely will – but for me, it has absolutely lived up to expectations. The gunplay feels excellent but for anyone expecting a first-person shooter experience, be warned; this is an RPG at its core. You'll spend more time running through dialogue than you will be shooting in the beginning. It's a slow burn, but well worth the investment.
Cyberpunk 2077 releases on December 10. You can find it on PC below.
And on PlayStation below.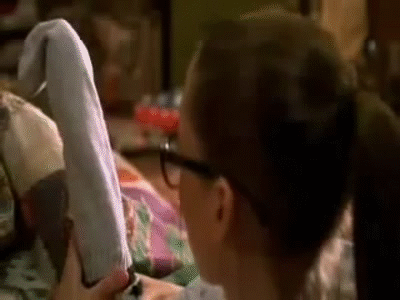 Now if you'll excuse me, I have to go belt some people over the head with my powerful dildo.
Image: CD Project Red