If you're keen on starting a fight with two to six of your mates, Amazon is running a pretty sweet deal on the latest edition of Game of Thrones Monopoly right now.
The game operates similarly to standard Monopoly but is obviously themed after the popular HBO series. Players will assume the role of a particular house, whether it's the Starks, Iron Born, Lannisters, and so on, each with their own token sigil.
There's no banker in the game, only a Master of Coin, meaning you'll only be dealing in Silver Stags and Gold Dragons, which is ultimately a good thing given how fucking annoying money can get in the OG Monopoly.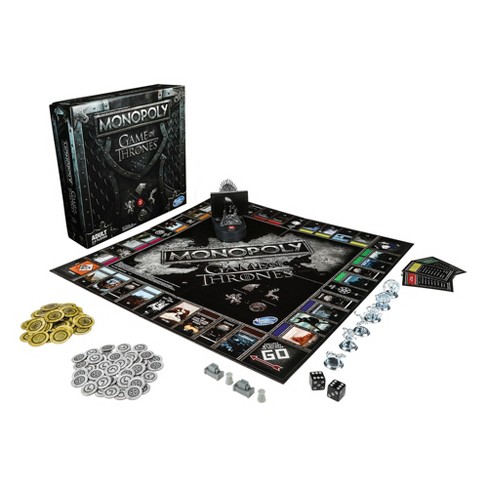 In terms of other differences, the squares are named after iconic locations in Game of Thrones, holdfasts replace houses, castles replace hotels, and chance cards sit on a plastic Iron Throne that plays the show's theme song when you press a button. If we're ever playing this together, I'm instituting a strict limit of five presses per game, lest I lose my fucking mind and throw the whole damn thing out the window. It's a great song, yes, but please don't make me hate it.
So if you need something to ease the pain caused by Game of Thrones' final season, this may be just what you need to take the edge off. It's on sale at Amazon for $43.50 right bloody now.
There's nothing quite like starting meaningless feuds over a few beers to liven up your life.
At Pedestrian, we write about stuff we like and think you'll like too. Pedestrian often has affiliate partnerships, so we may get a share of the revenue from your purchase.
Image: Hasbro