Ladies and gentlemen, it is my pleasure to announce the following: Tony Abbott, former prime minister and undeniably the weirdest unit in the country, has eaten shit. He has lost the safe Liberal seat of Warringah to independent challenger Zali Steggall, and he has lost it early.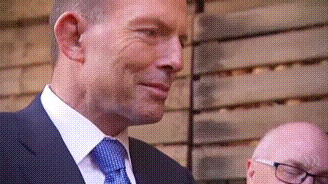 Many thought this was going to be a close contest. It wasn't. The scale of the shit-eating was beyond anyone's wildest dreams. An enormous 14 percent swing against him, with a 40 percent swing to Zali Steggall. A swing so massive that Antony Green at the ABC called it at 7:45pm EST.
As a publication who loves to report on every freakish thing Tony Abbott does, this is a day of mixed feelings for us. Please understand the complexity of our feelings.
Seeya later, Tony. No idea what your next gig will be, but we all know you're going to be a strange weirdo while doing it.
Image: AAP