Is there anything better than sitting outside in some big ol' beanbags and watching movies on a giant projector screen? Well yes, the only thing that would make this better is if you can bring your best dog with you.
This year's American Express Openair Cinemas is absolutely going to the dogs. Yep, you can take your best four-legged mate to the movies this time, and treat them to a special date night out with dog-friendly treats and VIP (Very Important Puppo) seating.
The cinemas will have special canine couches and movie snacks just for your Fido from the team at Darby's Dog Bakery and Deli. Pups will be absolutely spoilt at the movies, as is what they deserve.
In Sydney, the cinemas will be set up on the Dolphin Lawns in Bondi Beach from January 25 to March 4, at the Patrick White Lawns in Canberra until February 25, before jetting off to Auckland, Perth, Adelaide, and Christchurch.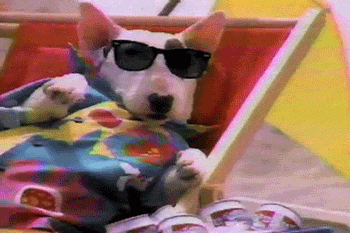 Grab tickets (which go from $13) over at the Openair website, grab your best four-legged mate and a bucket of popcorn, and settle into the couches for a good flick fest.
Image: Getty Images / Fernando Camino