Miss Australia contestant, Francesa Hung, has just been involved a racist Instagram video with fellow Miss Universe contestants, Miss USA (Sarah Summers) and Miss Colombia (Valeria Morales).
The three contestants are shown gossiping backstage about a couple of their non English-speaking competitors, Miss Vietnam (H'Hen Nie) and Miss Cambodia (Rern Sinat), and the footage is very cringe.
It starts out with Miss USA asking the other girls what they think about Miss Vietnam, with Hung and Morales describing her as "cute". But then Miss USA starts shading Nie's English speaking skills:
"She pretends to know so much English and then you ask her a question after having a whole conversation with her and she goes [nods and smiles]" laughs Summers.
While Miss Australia also let out a laugh half way through Summers' comment, she stays quiet, perhaps unsure what to say in response.
Watch the clip here:
Miss USA then switches focus to Miss Cambodia, talking about how "confusing" it must be to not speak English…
Might we remind you that this year's Miss Universe competition is held in Thailand, where English is not the primary language…
"Miss Cambodia is here and doesn't speak any English, and not a single other person speaks her language. Can you imagine?" Summers continues.
"Francesca said that it would be so isolating, and I said, 'Yes'. I mean just confusing all the time."
Summers then turns to Miss Colombia to say "you at least speak pretty good English," before Miss Australia adds, "And you have your Spanish."
The girls then all agree it would be "really hard" with Summers concluding, "poor Cambodia".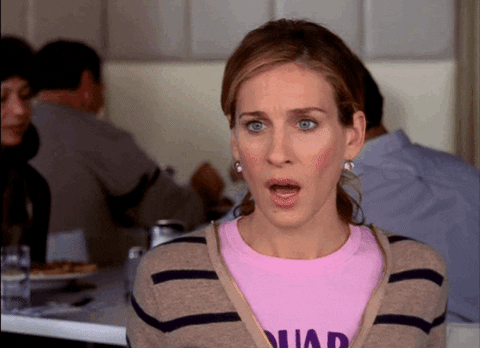 Fashion whistleblower Instagram account @DietPrada has since weighed in on the matter, equating Miss USA to Regina George from Mean Girls for her "condescending" comments.
The outlet positioned the above footage alongside an interview Miss USA did with Cambodia, talking about how "beautiful" their representative is.
"Regina George, is that you? This is basically like the most dramatic reality show, but condensed into 1 minute lol. @sarahrosesummers hopefully will prove that ignorance will not win you a @missuniverse…whatever that means these days" writes @DietPrada.
[jwplayer TVbs9RlS]
"This is basically what normalized xenophobia looks like. If she's trying to show empathy, the condescending, intolerant tone tells a different story."
Twitter also kicked off about the incident, calling Miss USA a "racist" and "bully" with calls for her, Miss Australia and Miss Colombia to be disqualified for "racial mockery":
Dethrone #MissUSA 2018 #SarahRoseSummers ! Not only is she racist and thinks that speaking english is what the universe is all about, but she also sounds like a minion and laughs like a smurf. And she looks like a voodoo donut mascot.

— ArjoAsked (@AskedArjo) December 13, 2018
@MissUniverse please disqualify @sarahr_summers for her racial mockery against contestants who do not speak English! This should not represent this pageant! #missusa #SarahRoseSummers #missuniverse #racist

— christopher (@christo49225104) December 13, 2018
@MissUniverse i wonder if you will still allow Miss USA, Columbia, and Australia to continue in the competition after their racist/ bigoted remarks toward fellow contestant Miss Cambodia. I can't believe these ladies will be repersenting their countries!

— Damien D.L. Johnson (@Il_Malandrino) December 13, 2018
https://twitter.com/classy1704/status/1073243320296591360
Miss USA has since apologised for her comments on Instagram, alongside a picture of her hugging Miss Cambodia, saying she didn't "realize" her comments were offensive.
"In a moment where I intended to admire the courage of a few of my sisters, I said something that I now realize can be perceived as not respectful, and I apologize," Summers writes.
"My life, friendships, and career revolve around me being a compassionate and empathetic woman. I would never intend to hurt another."
Miss Australia has also responded to the backlash, posting a picture of all the girls involved posing together with a simple love heart emoji caption: