PEDESTRIAN.TV has teamed up with Amazon Australia to reignite our love for the Aussie backyard.
I know what you're thinking, we've picked a bunch of random words and shoved them into a headline for shits and giggles, but oh no no, this is as real as it gets.
DJ Tigerlily, queen of dance floor bangers, has teamed up with winners of The Block 2021 Garden Challenge, Jesse and Kirsty, to create an experimental soundscape, inspired by Aussie backyards and using garden products from Amazon Australia.
But, why, you might be wondering? And, honestly, same.
Amazon Australia has done some research and asked Aussies to recall the top sounds from their backyards when they were growing up.
The trot down memory lane found that some of the top sounds were lawnmowers (57%), birds like magpies and parakeets (63%), backyard sports like cricket and footy (35%), dogs barking (59%), and cicadas or crickets (42%).
Ok, I see what they're getting at. Just reading those has made me all sappy and nostalgic about the good old days. Feel all those feels by watching the soundscape below.
It slaps harder than you'd expect, right?! Also unexpected was not one, not two, but three doggies featured barking in the video — one seriously wholesome watch.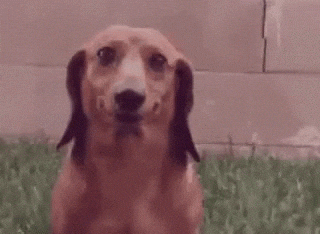 The research also found that 71% of Aussies have a smaller outdoor space than they did when they were younger, but they expect more from their gardens than ever before. And we're clearly feeling inspired, because 66% of folks are planning to spend up big on improvements to their backyards this Spring.
That's where Jesse and Kirsty come in. In case you didn't notice, they did not jump on the music tools, in that soundscape. Instead, they've brought some nifty how-to guides to the table to help Aussies spruce up their backyards. So pump the soundscape and roll up those sleeves, because whether it's building a veggie patch or revamping a balcony, Jesse and Kirsty have you covered.
To find Jesse and Kirsty's DIY how-to guides, or a shed-load of garden and outdoor products, head over to Amazon Australia.
I will be perfecting my Kookaburra impression to nail the final soundscape note in the meantime!
Image: Amazon