Grab yourself a glass of water because you're about to be thirsty. In an interview with IndieWire, Gus Van Sant spoke of what he would have done if he had been director of that movie where you giggled like the schoolgirl you were after seeing flapping willies, Brokeback Mountain, and all the actors who turned down leading roles. Among those listed were my absolute teenage dreams, Leonardo DiCaprio and Brad Pitt.
"Nobody wanted to do it," says Van Sant. "I was working on it, and I felt like we needed a really strong cast, like a famous cast. That wasn't working out. I asked the usual suspects: Leonardo DiCaprio, Brad Pitt, Matt Damon, Ryan Phillippe. They all said no."
Can we just take a moment to IMAGINE that pairing on screen?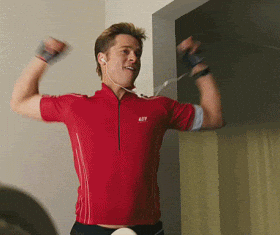 Don't get me wrong, Brokeback Mountain as it is, directed by Ang Lee and starring other super babes Jake Gyllenhaal and Heath Ledger was perfect, and I would never change it, even if rich and famous Hollywood people ever cared to listen to my super important opinions.
Both actors won Oscars for their killer performances. The film was ground-breaking for casting straight actors as gay leads, smashing the previously held notion that playing a gay character would damage your career.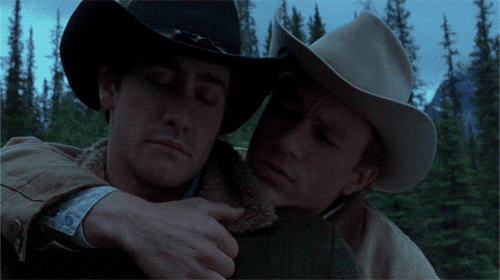 The script was adapted by Larry McMurtry from a short story by Annie Proulx, and produced by Diana Ossana and James Schamus. According to Van Sant he didn't work out as director because his vision ultimately just wasn't the right fit for what the others were imaging. He also admits to being disheartened by the casting process.
"What I could have done, and what I probably should have done, was cast more unknowns, not worried about who were the lead actors. I was not ready. I'm not sure why. There was just sort of a hiccup on my part. There was something off with myself, I guess, whatever was going on."
But come on, as perfect as Ang Lee's film is, I can't be the only one kind of enjoying the visual of old Leo and Brad living it up in the countryside?