On Friday night we bid adieu to the 2012 Ultrabook Pedestrian.tv Blogster Awards as part of Sydney's Vivid Ideas Program at the Vivid Ideas Exchange. The Awards presentation was hosted by an imminent panel of experts (or, dare I say, techsperts??!) Melissa Hoyer, Kirk Docker and Brendan Maclean. The winners for six category were each presented with a weapon-like trophy made of chic cut glass, a brand new Samsung Ultrabook – Inspired by Intel, and a valuable mentorship with our esteemed media partners: Vogue Australia (Fashion), Time Out Sydney (Food), Channel V (Music) and Australian Creative (Design + Photography).
The category winners are…
QUEEN OF TWITTER: Nadine Von Cohen
MUSIC: Sound Doctrine by Tommy Faith.
FASHION: Sargasso Sea by Bianca Blades and Kellie Pembroke.
FOOD: Stove Top Revolution by Sophie McComas.
TECH + MEDIA + CULTURE: Really Really Really Trying by Max Lavergne.
DESIGN + PHOTOGRAPHY: Five Words by Skye Dwyer and Melissa Lee.
The major prize for the 2012 Intel Blogger of the Year is a 7 night trip for two to San Francisco to the 2012 Outside Lands festival to see the likes of Stevie Wonder, Foo Fighters, Jack White , Skrillex, Beck and Bloc Party as a guest of Intel, as part of this fantastic prize (that we are insanely jealous of) the winner receives flights, accommodation, festival tickets and a post on the Intel "Inside Scoop" blog.
We are thrilled to announce the 2012 INTEL BLOGGER OF THE YEAR goes to Five Words and the delightful Brisbane duo behind it Skye and Mel.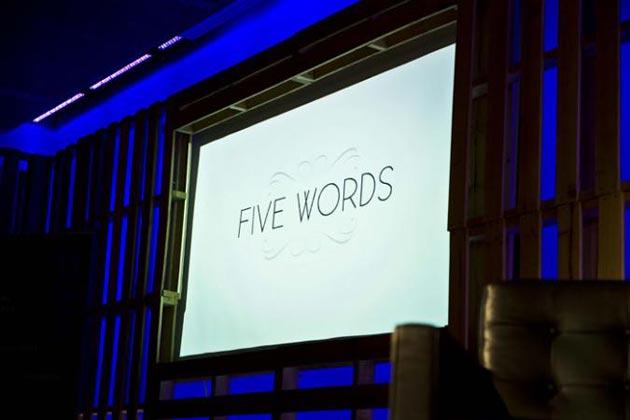 Congratulations to all the winners and everyone who entered this year's Blogsters. The talent of Australian bloggers is world class and we are looking forward to showcasing it again in 2013.