Splendour In The Grass has officially postponed its 2020 festival, after the ongoing COVID-19 pandemic has forced the winter festival to move to later in the year.
The three-day festival, which was locked in to hit the Byron Bay Parklands over the last weekend in July, has now been postponed to October 23-25. Splendour's date shift comes after festivals like Bluesfest and Download Festival were cancelled for the 2020 festival season.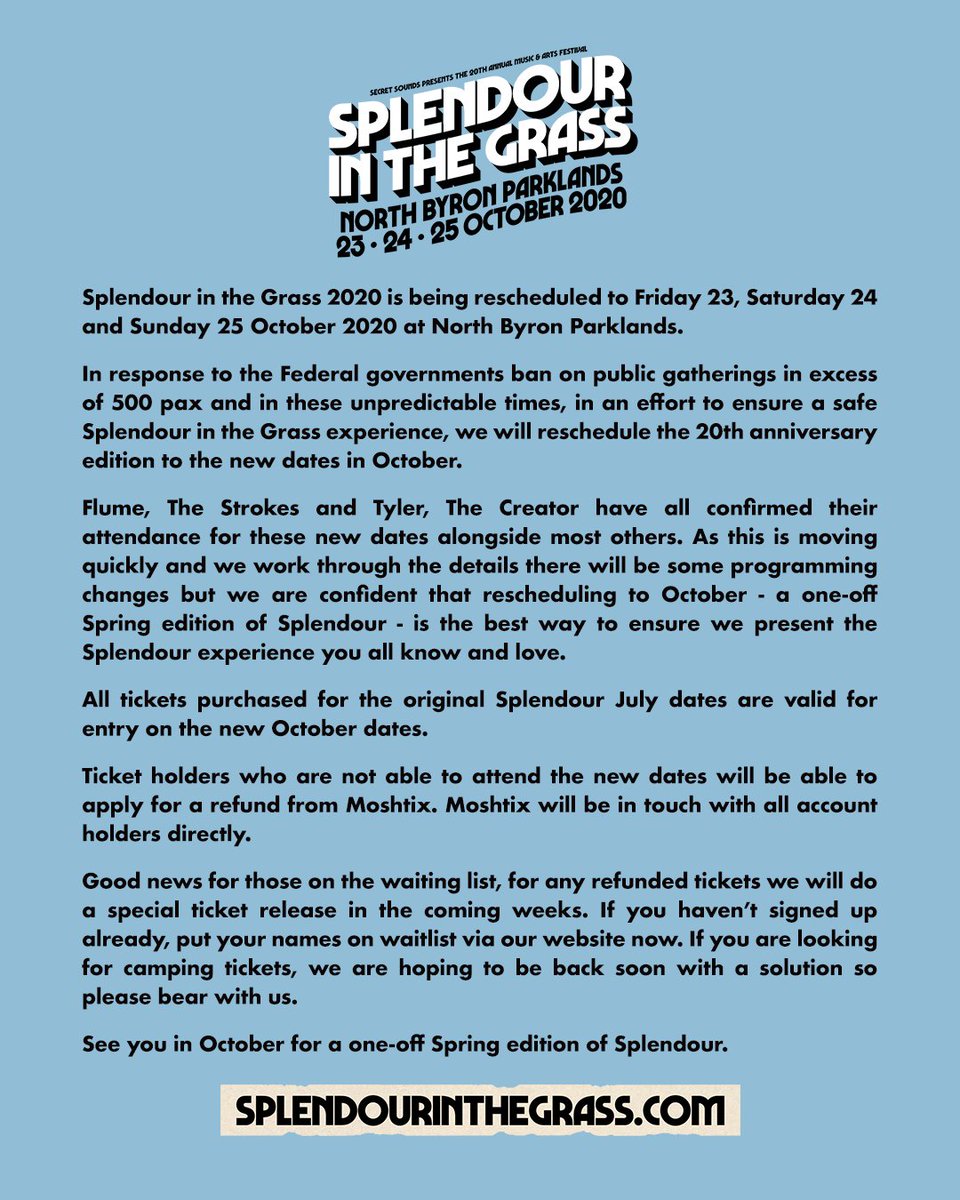 The 20th edition of Australia's biggest festival had Flume, The Strokes, Tyler, The Creator, Yeah Yeah Yeahs, Midnight Oil, and heaps more billed for the July weekender, and assured that the headliners have been locked in for the one-time spring festival
More to come.
Image: Dave Kan