I don't mean to alarm you first thing in the morning but Kylie Minogue's Australian tour is HERE and, yes, it includes three (3) Day On The Green shows so you can strut around in your gold hot pants with a glass of pinot grigio just like you do at home on the weekends.
It's been a hot minute since Kylie has toured Aus, and hoo boy are we absolutely pining for our beloved queen to return to us. She's bringing Jake Shears (who you might know from the Scissor Sisters) with her, and announcing another v. special guest in the lead up to the shows.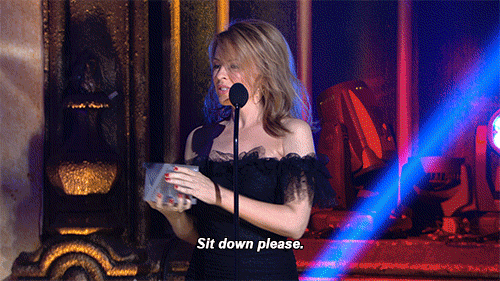 The Golden tour of the sunburnt country kicks off in Sydney on Tuesday March 5 which is VERY interesting because the Mardi Gras parade and afterparty is literally the weekend before that and you know they've got to somehow match Cher from the 2018 celebrations. Look I don't know for sure but I'm going to hunch a guess that your disco is absolutely going to need you that night – if you get my drift.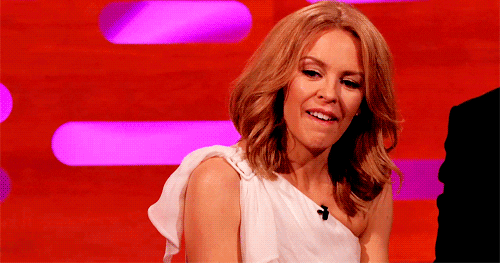 After Sydney, Kylie flicks over to Perth for the first Day On The Green show, before hitting Adelaide, Melbourne, Huntery Valley (another wine-o show, babey!) and then up to Mt Cotton in Queensland. All the shows that aren't a part of the Day On The Green tour are all ages too, so Kylie stans of ALL ages can do the locomotive with our golden girl.
Tickets are on sale for these huge shows from 2pm local time on Monday November 19, with a cheeky presale by Frontier Touring for members on Tuesday November 13.
Full dates and venues are below, text the group chat and be prepared to get in the good books of your wine mums/aunts.
Tuesday 5 March
ICC Sydney Theatre – Sydney, NSW
All Ages
Tickets
Saturday 9 March
Sir James Mitchell Park – Perth, WA
18+
Tickets
Monday 11 March
Adelaide Entertainment Centre – Adelaide, SA
All Ages
Tickets
Wednesday 13 March
Sidney Myer Music Bowl – Melbourne, VIC
All Ages
Tickets
Saturday 16 March
Bimbagen Winery – Hunter Valley, NSW
18+
Tickets
Sunday 17 March
Sirromet Wines – Mt. Cotton, QLD
18+
Tickets
Image: Getty Images / Kevin Tachman