After Kanye West got hundreds of media, influencers, and artists out to the ranch in Wyoming, US where he held a listening party for his latest album Ye, the owners of the Diamond Cross Ranch have since banned rappers from holding similar events on the property. Why? Because Kanye royally pissed of the owners with his sheer indecision and pissed off the neighbours by blasting the music louder than the county's regulation levels.
Good. GOOD.
As reported by The Blast, Kanye kept changing his mind about everything to do with the event with moments to spare – moving it from indoors to outdoors at the last second, starting the event at 9.30pm when it was scheduled to finish at 10pm (maybe that's why we were all forced to watch a fkn campfire for 45 mins), and playing the album way, way louder than the area's allowed ordinance.
The Teton County area has a restriction of 80db, which was maxed out to 120db by Kanye booming Ye out over the county – something similar to a thunderclap, and a notch below a fucking military aircraft.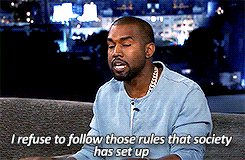 The ranch's owner told The Blast that the party was so rowdy by midnight that her husband had to threaten to cut the power unless the event wrapped up. She also confirmed that Kanye's team told her that he does "whatever he wants" and that she severely undercharged them for the whole thing, wishing she'd billed them for upwards of $65,000.
Sorry that he's effectively spoiled the playing-new-music-atop-a-mountain-ranch-in-Wyoming for everyone, so you can go ahead and thank Kanye for that.