Depending on the kind of return you're looking at, tax time can be the best or worst of the year. Regardless, actually lodging the tax return is probably one of life's most giant pains in the butt and therefore any help at all is welcome and, let's face it, necessary. However if like me, you for some reason refuse to actually pay an accountant to do it for you, maybe an app is more up your alley.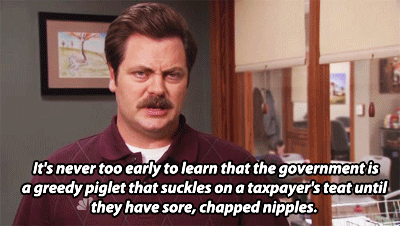 First stop is obviously the tax man itself (yes, that sentence absolutely makes sense). The ATO has their own free app for iOS, Android, and Windows. You know it's obviously going to stick to all the official rules and regulations, plus it's available on all ya phone types. It's got a bunch of handy tools, like a calculator to show you how much tax they're gonna keep from you, and one that lets you keep track of your deductions throughout the year BOOM ready to go come tax time.
The downside is you'll still have to be sent through to myTax or e-Tax to actually lodge your return, but all the info will sync up.
This guy's a cute little artificial intelligence Chat Bot, the first of its kind in Australia. He'll chat with you about your tax return and then lodge it for you. As long as it's nice and simple and you're willing to pay the $20 fee of course. Still cheaper than an accountant though. You just chat to him through your Facebook Messenger too, so you can literally do your tax return from anywhere as long as you have your Tax File Number, bank dets and credit card number (to pay the $20). It's a registered tax agent too and integrates with the ATO systems.
Please note, I have just decided it's a dude but I have no official or even decent reason for this, it's just a bot.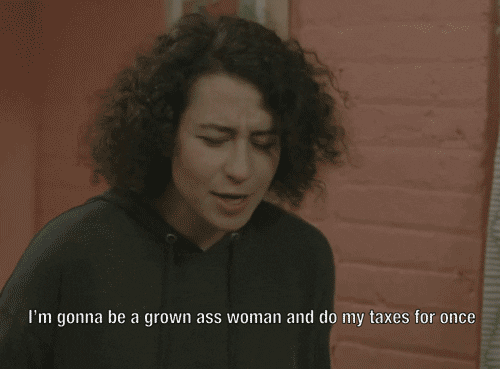 This app a great one for people who do a lot of car travel for their work and need to keep track for tax purposes. It uses GPS to track your travel, both mileage and location, without you needing to manually input anything or keep a bunch of paper. It's ATO compliant and free for iOS. Vehicle Logger is a similar app for Android phones.
Ok, this one isn't free, it's an ongoing monthly payment starting from $26.95 but I've included it because it digitally retains all your receipts so it doesn't matter when you can't find the paper come tax time. You snap a pic of the receipt and the app will store it safely until you need it again. You can also post, email, Dropbox or upload the photos. It's also the only one of its kind registered with the ATO.