In 2018, we listen to podcasts. Ground-breaking, right? Well, in a world that can often seem pretty jam-packed with stress, sometimes there's no greater feeling than to chuck on a podcast that is able to take some of that stress out of your day.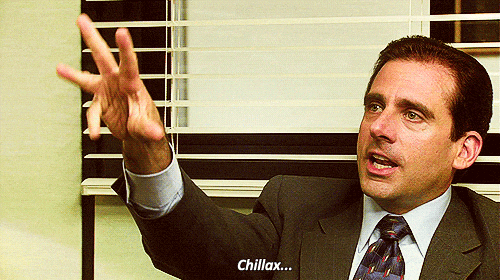 However, because we're spoilt with choice, it can often be difficult to find the right podcast that matches your mood. Well, don't worry my friends, we've done the hard yards for you.
Below are 7 podcasts that are great for alleviating tension and encouraging relaxation. So, grab your headphones, jump on your bed, and treat yourself to some soothing audio goodness coming your way. Treat yo'self.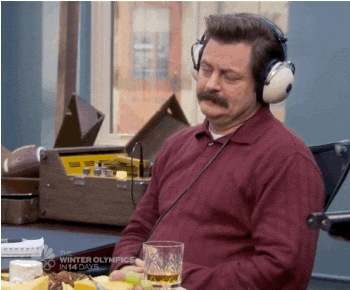 1. Jenna & Julien Podcast
I'm a really anxious human, myself, and have constantly sought online remedies to help soothe my never-ending stresses. One thing I learned very early on was that I needed to laugh more. Enter the Jenna & Julien Podcast, possibly one of the funniest podcasts I have ever come across, created by YouTube royal couple Jenna Marbles and Julien Solomita. They're relatable, they bicker back-and-forth in a really endearing manner, and everything that leaves their mouths is true, comedic genius. It's the perfect concoction to distract you from life's banalities.
2. Learn To Meditate
Ever wanted to properly meditate, but haven't known where to start? Learn to Meditate has been created by the Meditation Society of Australia to help us beginners find our feet. There are a wide array of techniques on offer, such as breathing, mantra and even meditating on an object. Fancy.
3. No Chill
No Chill is a new podcast by Lucinda Price and Madison Griffith that seeks to unpack digital feelings and anxieties within today's social media age. This is an extremely relevant topic because, whether we realise it or not, social media can often play such a huge part in our daily stresses. Besides, sometimes there's something super therapeutic about admitting we all have no chill.
4. Meditation Oasis
Now, it's often hard to find the right meditation podcast and, if you're like me, some meditation podcasts just make me even more anxious. That being said, Meditation Oasis is a highly regarded podcast, hosted by meditation dream-team couple Mary and Richard Maddux. The duo provide instructions to help you achieve that inner Zen you've always been striving for. Namaste, friends.
5. Sleep Meditation Podcast – ASMR Sleep Triggers
You know when you've had a long day and you finally jump into bed, only to realise that your mind is racing and you're unable to relax? It's the worst. Well, the Sleep Meditation Podcast is a great way to unwind, especially if you're in need of deep sleep, and are a fan nature sounds, such as rain and ocean noises, and a sprinkle of cheeky ASMR.
6. headspace Sessions Radio (Adelaide)
headspace Sessions Radio emerged last year as way to discuss youth mental health. headspace's podcast helps to normalise the various, everyday experiences of young Australians struggling with mental illness, and in doing so, seeks to unpack the taboo surrounding mental health discussion. It's a great podcast to listen to make you feel less alone. A favourite of mine is their second episode, "Battle of the Butterflies".
If you're struggling to relax, headspace might be able to help.
Image: Instagram / @oprah