Look into the eyes of a chicken and you will see real stupidity. It is a kind of bottomless stupidity, a fiendish stupidity. They are the most horrifying, cannibalistic and nightmarish creatures in the world.
That's a quote from acclaimed German director Werner Herzog, who has now been cast in a recurring role in the first live-action Star Wars TV series, The Mandalorian.
Disney pushed out a press release this morning announcing some very, very intriguing new cast members for the series, which is led by Iron Man director Jon Favreau. In addition to the cold, murderous stare of Werner, we're also getting Giancarlo Esposito of Breaking Bad, and Carl Weathers of Rocky, Predator and one of the greatest gifs of all time: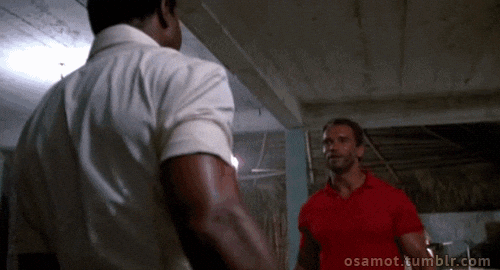 They will be joining Pedro Pascal, Nick Nolte and Gina Carano. Other new additions include Omid Abtahi and Emily Swallow.
"We're having a great time working with this incredibly talented group and excited for everyone to see what we're up to," Favreau said in a statement.
The show, set between The Last Jedi and The Force Awakens, follows a lone gunfighter travelling the far reaches of the galaxy, almost certainly meeting Werner Herzog and others along the way. It's currently in production, and will eventually appear on Disney's streaming service Disney Plus. We have no idea when, though.
Most importantly, though: Werner Herzog. He's best known for capturing the final months of bear maniac Timothy Treadwell in the famous doco Grizzly Man, but he has a long career in cinema, making both feature films and documentaries, and occasionally appearing as an actor. You may recall him as the hilariously over-the-top villain in the Tom Cruise-led Jack Reacher.
If there's something Star Wars desperately needs, it's Herzog talking in a stilted, foreboding German accent about how the galaxy is a pit of chaos and murder and that good and evil mean nothing in the face of the swirling abyss of eternity. Anyway, here's more of him on chickens, in case you were keen: