In case you missed it, we're currently running a short film festival in partnership with our pals Longbranch, but it's not just any old festival, this one's a bit different. The Second Batch Film Festival is giving overlooked short films a second chance at greatness and voting is open right now, friends.
There's a shortlist of ten great short films to vote for, all of which can be found on the Second Batch site here. There are stories involving cockroaches, storage facilities, a bloke with a lamp for a head and more. The one and only Matthew McConaughey even stopped by to offer a few words for us, so make sure you check that out as well.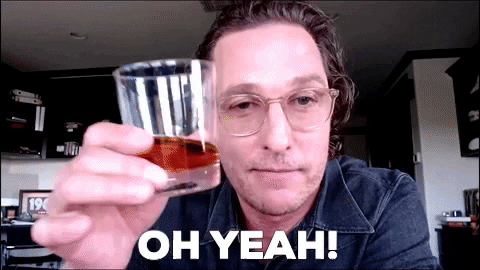 And if you needed another reason to get involved, seven lucky voters will win a bottle of Wild Turkey Longbranch bourbon on us. How's that for some delicious encouragement?
Click the big ol' button below to vote for your favourite short film. The only requirement is that you're over the age of 18.
VOTE HERE
How did we whittle down the list to the final ten, you ask? We got some of the Aussie film industry's best talent to give is a hand, including Gracie Otto, Eddie Baroo and Brenton Thwaites.
It's safe to say they know their stuff.
So head on over to the Second Batch Film Festival and cast your vote. Voting ends on the 20th of November so be sure to get in before then.
Image: Dan Jobson