If you're anything like me, then you have binged the entire eight-episode gift that is Netflix's Queer Eye reboot in record time. (And if you haven't, stream it right now, it's amazing.)
Apart from the happy-crying fest that is Ep 1's makeover of adorable bearded dad Tom, another episode that hits you in all the right feels is Ep 4, entitled "To Gay Or Not Too Gay". It tells the story of AJ, an Atlanta guy struggling with his sexuality, and how the Fab Five help him come out (cough) of his shell and embrace the fabulously hot gay man that he clearly is.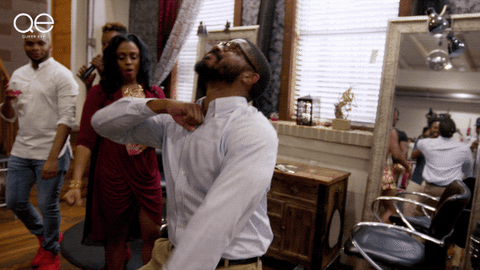 It's a beautiful episode, and you can actually see the initially resistant AJ slowly warm up and accept who he is under the influence of Queer Eye's five out-and-proud experts.
With their help, he finds the courage to come out to his beloved stepmum, and then introduces her to his extremely tall and handsome boyfriend, Drey.
AJ tells his stepmother that he wanted to tell her because things are really serious with Drey, and in the most delightful news you're going to see this week, it's been confirmed that AJ and Drey are officially ENGAGED TO BE MARRIED.
WE'VE GOT SOME NEWS THAT WILL MAKE 👏 YOUR 👏 WEEK!👏

🚨 AJ AND DREY GOT ENGAGED 🚨
😭 OUR GAY HEARTS ARE EXPLODING 😭 pic.twitter.com/Qqe0MWRvA4

— Queer Eye (@QueerEye) February 22, 2018
Oh my god. It's just the cutest thing ever. This is a bloke who had one foot in the closet, whose close friends knew that he was gay but who hadn't told his family or his workmates.
And now he and Drey are happily engaged and are going to get married and it's just a divine Queer Eye success story.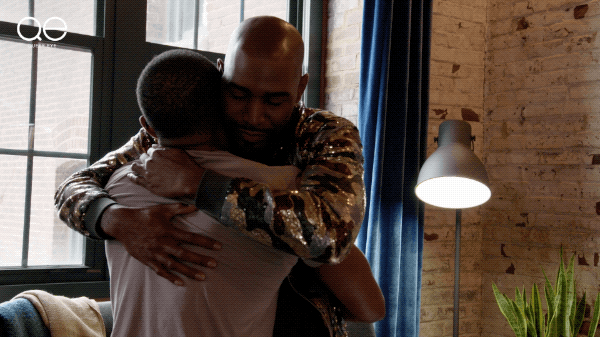 Congrats, guys.
Like I said, this series is just eight eps of straight-up GOLD. If you loved the OG series, you'll live for this one. It's the most inclusive, fabulous thing streaming right now – so sashay away and get bingeing.