As you may have heard, there are very, very good rumours swirling around at the moment saying Idris Elba could be our next James Bond for reasons a) He looks like a Bond b) He would make such a bloody good Bond.
Said rumours have been flying left, right, and centre for a while now (since 2014!) but recently resurfaced when The Daily Star published an article where series producer Barbara Broccoli reportedly told director Antoine Fuqua that "it is time" for Bond to be played by a black actor and that Elba ticks a whole lot of boxes for the role.
The two had just been having a chat when Fuqua asked about the future of the franchise.
The report went on to say there have been serious talks to recruit Elba as our next 007 once Daniel Craig wraps up his reign as the iconic spy in the yet to be titled Bond 25, due for release in 2019.
As the rumours spread and the people chanted his name, Elba's team remained silent – and the rumour was just a rumour, set to fade back into the wind along with our hopes and dreams…
Until Elba himself decided to go and pull this shit:
my name's Elba, Idris Elba. pic.twitter.com/kEyyaVg8JX

— Idris Elba (@idriselba) August 12, 2018
MATE, WHAT ARE YOU DOING?
Okay, list of possible explanations here we go:
Idris Elba likes to see people squirm
Idris Elba is just messing with us
Idris Elba is in talks to be the next James Bond
Idris Elba decided to line up some random words together that are coincidentally the iconic line said by one famous spy, James Bond
If you're a keen Elba fan then try and not have your hopes too high. In the past the 45-year-old has said he's too old to play Bond… although Craig is 50 now so who knows.
Me: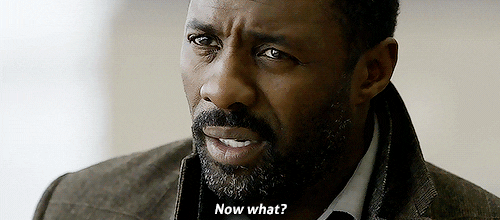 Image: Getty Images / David M. Benett