A Game of Thrones activation set up at the South by Southwest festival over the weekend in the US has asked fans if they will "bleed for the throne," and if the answer was yes, they absolutely held them to it.
We're not talking about bleeding all over a literal throne, though, the blood was collected and donated to the American Red Cross in what has been the largest entertainment partnership Blood Services has undertaken, according to Numark.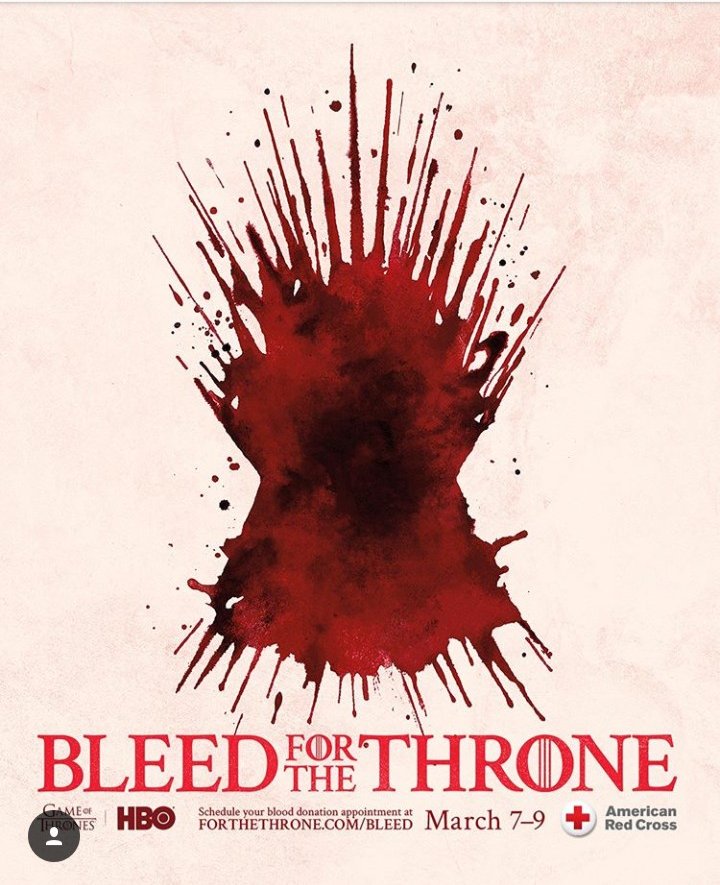 HBO turned the space into a full-blown experience, where punters had the option to give blood onsite and were then asked to walk "in the shoes of those who have bled in seasons past," which was essentially a set with an audio guide. Donors then took part in a pinning ceremony where they're asked to kneel before a throne. Dramatic much?
Lastly, folks are taken outside to a "war camp" where there were a bunch of actors dressed as various Game of Thrones soldiers, along with a band playing tunes and Shake Shack burgers.
The campaign was a concerted effort by Giant Spoon and HBO and was on track to collect more than 15,000 pints of blood during its first day nationwide.
While it's certainly a very clever way of getting people interested in donating blood, as well as promoting the eighth and final season of Game of Thrones, the campaign has stirred up controversy around blood donation and the restrictions still in place for gay and bisexual men.
FDA rules which have been in place since 2015 state that gay or bisexual men who have had sex with other men in the past 12 months are not allowed to give blood.
South by Southwest is a film, music, and interactive media festival held annually in Austin, Texas. It's set to run through to the 16th of March, so you'll probably hear plenty more weird and wonderful things coming out of the event until then.
Image: Getty Images