Through what I can only assume is some kind of forbidden magic (or shitloads of money), Netflix have somehow managed to coax legendary comedian and Late Show host David Letterman out of retirement for a new show.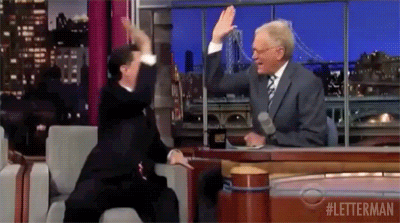 The show, which will run for six episodes and launch next year, will revolve around long-form interviews between Letterman and a guest. It'll also include segments in which he "explores the wider world," according to The New York Times.
This'll be Letterman's first continuing series since he stepped down from The Late Show back in 2015.
Letterman says the new format is "a perfect fit" for him.
"I can't stop talking, so there's no time limit," he said. "I can just talk the ears off people, until they call the police. As with many things, I'm coming from a position of great ignorance, so the well of questioning is pretty much infinite."
Though a list of potential guests has not been confirmed or even hinted at, Letterman says the standard of guest he's gunning for is "people that you know you're not going to be able to talk to."
And, most important, he confirmed that his lush new retirement beard will absolutely remain on his face for the show. "Between you and me, the beard is to cover up botched plastic surgery," he told the NYT. "The beard has to stay. It would be hideous. Children would be frightened."
This'll be one to watch.
Source: New York Times
Image: Getty Images