To sign up for our daily newsletter filled with the latest news, goss and other stuff you should care about, head HERE. For a running feed of all our stories, follow us on Twitter HERE. Or, bookmark the PEDESTRIAN.TV homepage to visit whenever you need a news fix.
It's hard not to love a bit of Melbourne hip-hop artist Illy. It's even harder not to love a 100% free gig performed by Illy in sunny Brisbane.
As part of the KFC Bucket. Why Not? gig series, Illy will be taking to the stage on Sunday the 17th of November somewhere in Brisbane.
We do know that you 100% have never seen another artist perform there. We also know there will be city views, food trucks, a 'chill zone' and a bar. What we don't know is the actual name of the location, which will only be shared two days earlier on November 15th.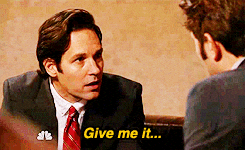 "I've always loved doing shows in Brisbane and this is going to be a really fun one. It's at a brand new location that no one's ever played before so pretty pumped to be the first and go down in Brissy history," Illy said in a statement.
Only the first 750 stans to turn up will get in, so make sure you're following KFC's and/or Illy's social media channels for the deets.
If you hate the panic of rushing and standing in line, you can sign up to the KFC newsletter here for a chance to win one of 300 guaranteed entries up for grabs.
But also, just repeating that it's a FREE event to see one of Australia's most successful rappers so a little panic seems like a very small price, no?
To get you pumped, I leave you with my personal fave Illy song, Papercuts. Please enjoy:
Image: Instagram / @illyal