You know that mate who's been studying for yonks? Well, they're not the only ones: according to the Federal Government, a whopping 1/3rd of uni students aren't completing their degrees within six years.
Given there's more than 950,000 domestic students enrolled at public unis alone, that's a lot of students struggling to finish their studies – and racking up some serious HECS debt while doing it. So, what's the problem, and what's the solution?
It depends who you ask. The government's floating the idea of performance-based funding, which – according to them – would encourage unis to support the students more likely to drop off, such as part-time, mature-age and low socio-economic students.
It's a pretty controversial approach: as a bloc, unis have swung out against the potential cuts by arguing that rewarding unis for passing students will ultimately devalue degrees.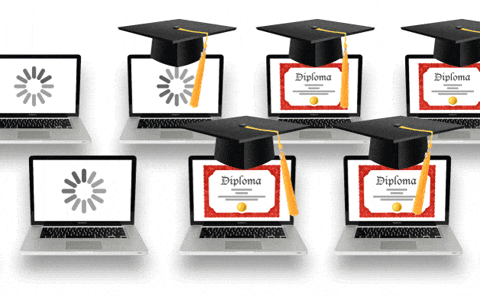 It might end up looking a little like this.
For many, the problem is more cultural than institutional, as Australia increasingly places too much weight on the importance of going to uni.
To Steve Shepherd, CEO at TwoPointZero, a youth-orientated careers advising company, it's pretty clear that the problem isn't unis themselves, but the way they're socially positioned as simply "what you do" after school. He says he wasn't surprised at all by the govt's numbers.
"Lots of young people ended up on their [uni] study path for one of three reasons," says Steve. "They were good at it at school, someone told them they should, or they got a good ATAR, so they picked what they thought would be the most prestigious without much thought over whether it's what they actually want."
Since co-founding TwoPointZero last year, Steve's found that high schoolers simply aren't prepped to make their next steps. Case in point: TwoPointZero recently surveyed 1000 16-24 y.o's and found that just 4% of them felt that their high school helped point them in the right direction.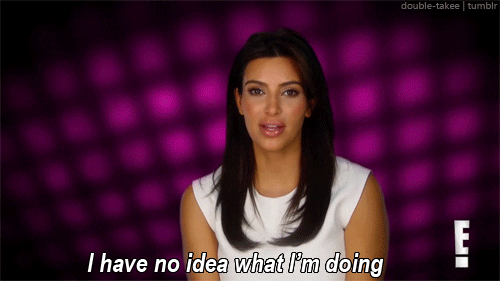 94% of high school students after a career advisor session.
"I'm frustrated with the level of advice being given through the school system," he said. "…Arguably the biggest decisions you make at school are deciding what you're going to be doing when you're leaving and they're just herding people into university."
Does anyone even remember those careers advisor sessions? They certainly made no lasting impression on me, though I do remember shyly mentioning wanting to be an actor, something I desperately wish was lost in the annals of time. That – the 'no lasting impression' part, not the acting part – is all too common, and anecdotally, that's the #1 thing Steve hears from school kids and recent leavers.
"Look, there are some really great careers advisors who are just really under-resourced," says Steve. "It's often a part-time role, and they don't have the experience or resources to advise on the right pathway to follow."
"It makes sense why there's such a herd mentality towards uni: what these advisors do understand is the education system. They know the qualifications you need for X job, so they move [the conversation] to education because that's what they personally know and can talk about."
Essentially, much like how you might give dating and life advice which is always veiled by your own experiences, it's hard for under-resourced advisors to break out of their own biases. Since most studied education at uni, that means options are usually divided into 'uni' and 'other'.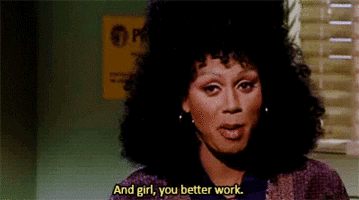 Unlike this supremely tailored advice from guidance councillor RuPaul.
Add to that the fact that these advisors often only have one or two short sessions with students while they're at school, and it's not at all surprising they rarely dive deep with each student. Instead, Steve says, they have to rest on what's going to be somewhat formulaic advice.
"Say they have a one-hour meeting: all [TwoPointZero] does in that first hour is taken up with us asking [people] questions, getting to learn them, seeing what lessons they like, if they'd had any work experience before," says Steve. "That's before we even get to discuss career options. In an hour, our time's up."
Then, of course, there's the compounding pressure from parents and relatives about the future, as well as the competitive atmosphere at school. It's easy to imagine an environment where kids feel like they have to go to uni to be successful. Which, of course, just isn't true.
Steve worries the mindset is extremely damaging, both for people being pushed into degrees and those who internalise a sense of shame about not following that path. He saw it first-hand himself when his son left school and bounced between jobs before landing on a trade that made him happy.
"There are kids feeling lost, working s*** jobs and wondering if this is what it's going to be like," he says. "Many of the people we work with are struggling with mental health issues like anxiety because they are struggling to find their place. People are asking what they're going to do and they don't have answers." 
Of course, there isn't a blanket solution: throwing money at careers advisors isn't going to fix much. For Steve, it's just one symptom of the way we view jobs and careers in Australia. For example, Steve points to the logistics of a Victorian year 10 graduate working in a trade. They can't drive to work without a supervisor until they're on their P plates, which they can't earn until they're 18. And with little public transport options at 5am, how do they get to work shy of Ubers or waking up their parents to drive them?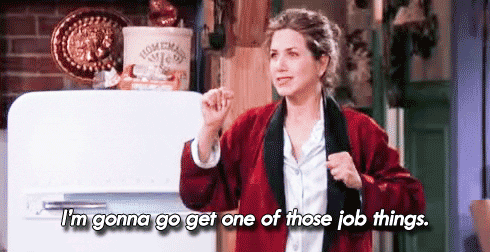 This probably only works if you're a fictional character in a sitcom.
Steve thinks we need to give students and recent leavers more of a voice. He wants us to be asking what they found lacking, or what they wish they knew back when they were making up their mind about the next stage of their life.
"It's not about just the schools its about creating a broader conversation," Steve says. "And I think students need to start agitating, this is their future. Tell them what you want."
Image credit: Legally Blonde