Because we love a feel-good yarn, we've partnered with TAFE NSW to highlight all the goals that people are scoring across Aus. Feeling inspired? You really can be whatever you want to be at TAFE NSW.
Floristry wasn't supposed to be Xavier Ho's life purpose. Xavier went through with a Bachelor of Education before realising that while moulding the minds of the future is important, his personal path to changing the world is through colour, vibrancy and making people happy.  
"I think deep down I've always wanted to be a florist," says Xavier. "When I was little, my grandma used to push me around in a pram and I'd always come back with a chunk of flowers."
So Xavier switched, trading uni lecture halls for Floristry studios.
"At TAFE NSW, I really built myself as a designer. I developed my own sense of style to change the world one petal at a time."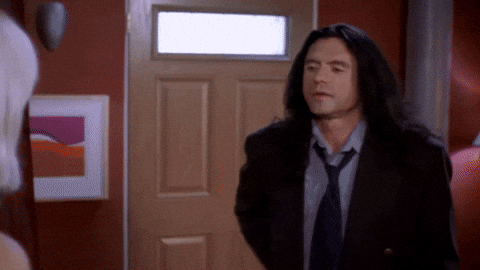 Now, everything is roses. His studies have lead to a thriving career as a florist, working from Burwood under the moniker of A Real Flower Boy.
Getting up before dawn might be most people's idea of hell, but florist Xavier is brighter than can be when we meet him at Sydney's Flower Markets in Flemington at 5am. We're talking wedding bouquets, and he's blooming with excitement.
You can catch his bouquet tips in the below video, but one tip that stood out was that super-fresh flowers are still firm in the centre, so you gotta give 'em a little feel.
He also takes us to the floristry studios at TAFE NSW, which is where he studied his Cert IV in Floristry. There, he created a stunning floral archway for a wedding, which is well worth checking out in the video. He has more than luck on his side when it comes to market flowers: the connections he made while at TAFE NSW make sure he always has the top pick.
"A good thing that we have at TAFE NSW is the affiliation with growers, which is a good way of building a relationship with our growers," says Xavier. "Like, I have my favourite rose guy, a favourite orchid guy."
Beyond the connections and sheer skills he learnt, while studying Xavier nurtured his own voice as a florist. He learnt how to play with trends and customers' own vibes in unique ways rather than pruning himself to Insta-aesthetics, creating genuinely magical bouquets. He even picked up first place Royal Agricultural Society of NSW 2017 Smithers-Oasis Designz Cup Competition, which is kind of a big deal. But that's not why he does it.
"I like to make people happy," he says, "and I think flowers just do that."