PEDESTRIAN.TV has teamed up with Cheddar to help you snag some sales.
There is nothing better than getting a treat on someone else's birthday. An open bar for guests? Happy to oblige. A cake you couldn't possibly demolish on your own? I'll be there to help you scoff. Someone to re-gift the dregs of your present to? Allow me to assist.
And those are just the perks of a pal's birthday! Shopping platform Cheddar just turned one — and is taking the perks up a notch. I know, I know, I'm as shocked as you are that it's a Scorpio, but, alarming star sign or not, it's Cheddar's birthday and to celebrate it's giving us all a little pressie to celebrate.
If you're not familiar with Cheddar, it's a shopping platform that rewards you for spending up a storm. Every damn day of the year, you can get a percentage of the price of a product back into your pocket. And, let's be honest, chances are you were always going to add that fancy linen dress to your cart anyway…you might as well be rewarded for it.
Right now, there's a $25 sign-up bonus for our pals so if you're a serial shopper, click here.
From Sephora to THE ICONIC, Menulog, SONY and Virgin, Cheddar shoves all your favourite brands and products under your schnoz. And because we're all very important busy bees, there's no need to faff about looking for discount codes or entering them at checkout. Cheddar chucks offers and discounts from hundreds of brands into one place for you to scroll through. I smell a Christmas gift for myself coming…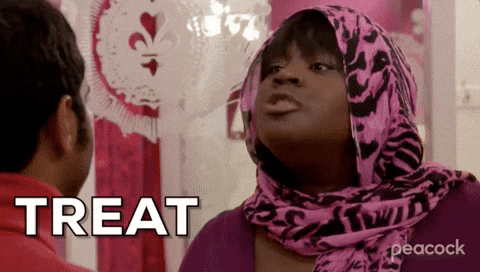 As we get closer and closer to Christmas, you'll be bombarded with more offers. After this big birthday bonanza, keep your eyes peeled for more sweet cashback rates popping up over the next few months. Black Friday and Boxing Day are right around the corner my friends. Maybe you'll actually get started on Chrissy shopping then…
Sign up bonus available on app only. Subject to Offer's Terms and Conditions. Minimum spend $25.
Cheddar Terms of Use, and Merchant Terms & Conditions and Exclusions apply. See full Terms & Conditions on the Merchant deal page, inside the Cheddar App.
Image: Broad City