So Snoop Dogg's taking the whole cooked thing to a different, much more wholesome level, by announcing he's releasing his first-ever cookbook, featuring 40 of his fave recipes. Bless, this is pure as hell.
After showing off his seriously good other chopping skills in the kitchen ten years ago on Martha Stewart's show, and then launching their own cooking program Martha and Snoop's Potluck Dinner Party, Snoop's decided to chronicle all his top picks for when you get the munchies, but you don't wanna order in pizza for the third time in a week.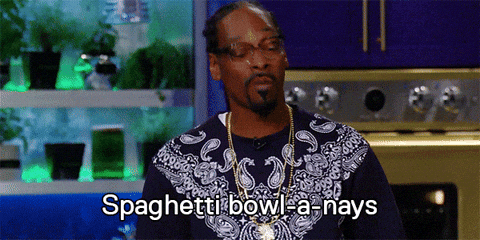 Called From Crook To Cook, Snoop dips into his culinary prowess to share recipes organised by meal and occasion, from Baked Mac & Cheese to the I'm-very-obviously-cooked-as-fuck dish of Fried Bologna Sandwiches with Chips, through to fancy baller shit like Lobster Thermidor. What can I say, the man's got taste.
It's not just complete meals, either, for those of us who are so irrevocably belted that all you can physically do is open a bag of lollies. Snoop's cookbook also lists some of his favourite snacky munchies for those times when he's just a bit innocently peckish and definitely-not-having-a-choof, as well as his mixology expertise for his iconic Gin 'n Juice.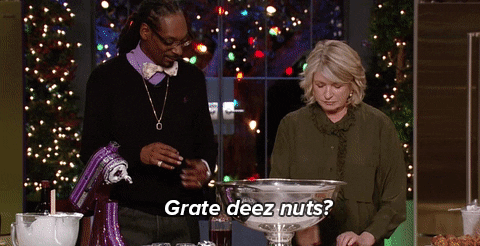 From Crook To Cook is the first cab off the rank from Snoop Dogg, with whispers that he's also going to release a line of cannabis-themed books in a couple of years because of course he is. Why am I not even surprised.
So if your cookbook shelf needs a bit of ~greening up~ you can preorder Snoop's foodie guide over at Booktopia, or just hope that a knowing relative will gift this one to you at Christmas with a wink and a wry smile.
Happy baking, ya pack of blazed hams.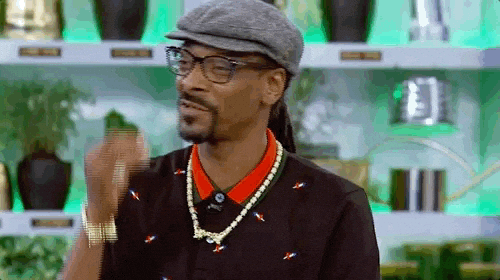 Pedestrian Bites offers the latest Australian food news including the best cafes, brunch spots, restaurants and bars and the latest food trends.
Image: Getty Images / Scott Dudelson