PEDESTRIAN.TV has teamed up with The Coffee Club to quench your thirst this summer.
Cast your mind back to 2007, my friends: A new banger called 'Umbrella' by up-and-comer Rihanna is blasting on the radio; your flip Motorola Razr phone is pinging out loud because no one uses silent yet, and you're probably flipping through a magazine (remember those?) for something to do. And it's there, in those pages of glorious gossip, that you see a bunch of miscellaneous celebs papped walking down the street with a frappé in hand.
This was the moment. Before we had fro-yo, cronuts or oat milk to obsess over in the 2010s and 2020s, we had frappés in the early 2000s.
You might be wondering why we're banging on about our obsession with these beverages now. Well, for starters, it's a lovely jaunt down memory lane, but more importantly, frappés are back, baby.
This is the frappé renaissance.
If you can't remember what's so special about this drink, you've come to the right place.
Allow us to refresh your memory (and tastebuds)…
Got (less) milk?
For the uninitiated, frappés are an iced bevvy that's been shaken, blended or blitzed to make a cold and foamy drink. Trying to avoid your guts gurgling??? A frappé has less milk in it than a lot of other cafe classics, plus, it's not being frothed so any alternative milks you fancy work just as fine. Basically, a hot day is made for frappé fans.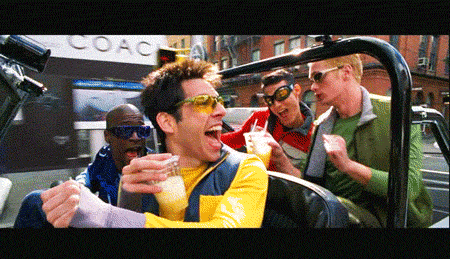 They can be any flavour
Traditionally, frappés were made with coffee but they don't have to be — and boy, have we seen people take that sentiment and run with it. Any flavour can be blended with ice, so the world really is our frappé-oyster.
The Coffee Club has put a summery spin on the classic by launching a new Piña Colada Frappé. It's blended with pineapple, coconut cream and ice and then topped with toasted coconut chips for a refreshing, booze-free tipple. You can slurp it down at your local Coffee Club, today.
Cosplay as a noughties celeb
Perhaps the best bit of ducking in for a takeaway frappé is the ensuing strut you do with it in hand on the street. It was the accessory of the early 2000s and I certainly feel like I should be in mags when I have one. Will I be papped? Of course not. Does it feel for a second like I am rich, powerful and famous? You bet. I'm basically a modern-day Lauren Conrad.
Caffeine-free
Sure, iced coffees are also a refreshing drink, but what about those of us who can't hack more than one coffee a day? We deserve an afternoon treat that doesn't snatch our sleep away or send anxiety coursing through us. After a rough few years, we all know how vital our silly little treats are to our sanity. We need them.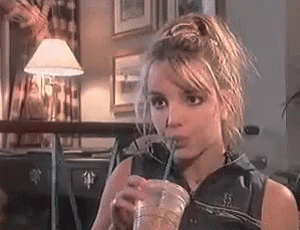 Welcome back to the frappé fan club! Go cut a side fringe, chuck on some low-rise jeans, and head to The Coffee Club to quench that thirst with a Pina Colada Frappé.
Image: Zoolander