There's not much that we Aussies love more than a bloody cheap bit of grub. What's better than saving some dosh while shoving tasty morsels into our face-holes? I tell ya what – nothing.
Love to chow down on some cheap nosh while watching whatever ridiculous reality tv show is on, or bingeing hard on yet another doco series about a destructive cult from the 70s. (I'm sure my housemates hate me for waffling on about the Branch Davidians, The Moonies, and Wild Wild Country all the fucking time.)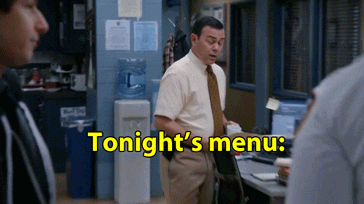 After being in our lives for 12 years, Menulog has revealed the cheapest meals in each state (without delivery, soz), and we're all the better – and fuller-bellied – for it.
Seriously though, does anyone remember the whole ordeal of getting takeout before delivery apps? You had to put on PANTS.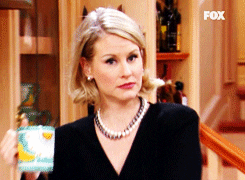 Anyway, Menulog have done the math and if you're scrounging for dinner and don't really want to eat another packet of 2-min noodles, here's all the dirt-cheap eats around Aus. A couple of them are vego too, so there's something for everyone at the end of the pay cycle. Cheerin'.
Haloumi Cheese Pie – Manoosh Pizzeria, Marrickville NSW ($7.50)
Locally-Caught Trevalley – Hooked N' Cooked Fish, Mooroobool QLD ($7.50)
Tom Yum Soup – Luck Thai, South Yarra VIC ($7.90)
Chicken Caesar Salad – Winmalee Pizza, NSW ($8)
Bolognese Pasta – Soph Slice Gourmet Pizza Bar, Derwent Park TAS ($8)
Fiery Sriracha Wings – Pizza Capers, Toowoomba QLD ($8.95)
Vegetarian Zoccacia – Al Mina on Prospect, SA ($8.90)
Vermicelli Noodles with Meat & Salad – Holden Hill Panini Bar, SA ($9.90)
Falafel Kebab – Bassendean Kebab and Cafe, High Wycombe WA ($9)
Black Bean Chicken – Four Seasons Asian Restaurant, Beachboro WA ($10.80)
Now some of these sound uh, kinda questionable. Like what exactly is in that vermicelli noodles with 'meat' and 'salad'?? What is that meat????
You know what? I can't afford to be picky here. Gimme that mystery meat.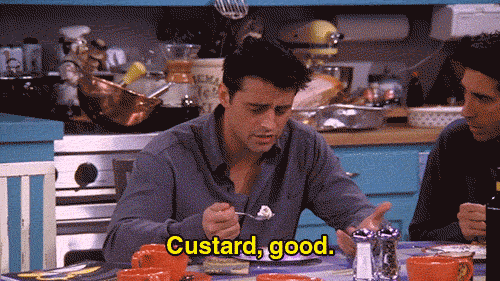 The food delivery gurus have also done the math on the 10 best suburbs to get a thrifty bite to eat and wow Melbourne, you lot sure know how to snack on a budget, huh?
Seven spots on the list are Melb suburbs, from Docklands through to Carlton, and only three (3) are from outside Victoria – but are all in Sydney. Are the scales tipping in favour of Melbourne being the better city once again?
If you're in East Melbourne, Melbourne, Southbank, Docklands, Fitzroy, Carlton, South Melbourne, in Melb or Annandale, Alexandria, and Surry Hills in NSW, you're doing take-out food very, very right.
So if you're stuck on what to have for dinner tonight and your fridge/pantry is looking kinda scant, we got you.