With Father's Day just around the corner – yep, we're just about there and I absolutely forgot about it too – it's mighty convenient for you and your wallet that ALDI has nabbed a gold award for its very-decently-priced scotch whisky.
The Glen Marnoch Single Malt Sherry Cask scotch whisky comes in at a very tidy $42.99, and copped a massive score of 95 in the cask-finish single malt scotch whisky category. Not bhed, not bhed at all.
With another clean up at the 2019 International Wine & Spirit Awards, it's more ammo for you to unleash when you're in an argument about whether a $400 bottle is better than a $40 one.
You'll be able to cop a bottle or two of the champion drop from selected NSW ALDI stores that stock booze. Sorry folks who are interstate, maybe just conveniently organise a trip to NSW in the next few weeks.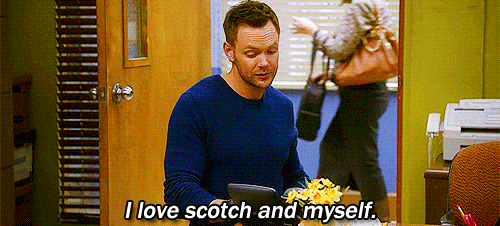 If you can only get to your local, the bargain supermarket's liquor cabinet walked away with a few other medals for the mantle this year, including silver for the Highland Early 8Y.O Blended Scotch (that goes for $34.99).
It also picked up bronze medals for Bluegrass Kentucky bourbon, Tamova vodka, Baroque brandy, and the O'Donnells Irish Cream – if your 'rents are partial to an Irish coffee, or a little creamy treat on the rocks after dinner.
So there ya go, if you get stuck on the day before Father's Day, or the next relo's birthday and don't want to panic-buy them yet another voucher for Bunnings or a three pack of jocks and socks, there's always this.
Plus it's a sick reason to go and visit that magical middle aisle and pick up something completely pointless for yourself, too.
Image: NBC