PEDESTRIAN.TV has teamed up with Marriott Hotels to give your adventurous soul some much-needed inspo.
So the warmer temperatures are fading and the daylight hours are dwindling – this can often lead many to believe that they have to hibernate for months on end, mug in hand, watching re-runs of The Hills and crying into the mirror. (Just me? Okay, I digress.)
Well, if anything, winter is the time to not hibernate – from festivals such as Vivid, Sydney Film Festival and Sydney Comedy Festival, to theatrical performances like Charlie and the Chocolate Factory and My Urrwai, the Sydney winter calendar is already brimming with events that will help give you a healthy dose of cultural insight. The events are also laughably close to the Sydney Harbour Marriott, so you now have no excuse to hibernate. Run amok, kid.
For 3 weeks, watch the Harbour and the CBD literally come to life thanks to some pretty spectacular light sculptures, weekend fireworks and emerging musical acts.
Sydney Film Festival's first lineup announcement features Adam Goodes' career documentary The Final Quarter, the sci-fi thriller High Life, boasting Robert Pattinson and André 3000, and Marjoleine Boonstra's The Miracle of the Little Prince. There's a plethora of films available for your many, many interests, you multifaceted human being.
If you're going to get cultured in Sydney, you have to do it right. Check out the Sydney Harbour Marriott if you're keen to situate yourself in the middle of all the festivities. It's also a mere 3-minute walk from Sydney Harbour, and a cheeky 1km from Sydney Opera House, meaning you'll be able to wake up to some of the city's most 'gramworthy views. That's some truly luxe livin'.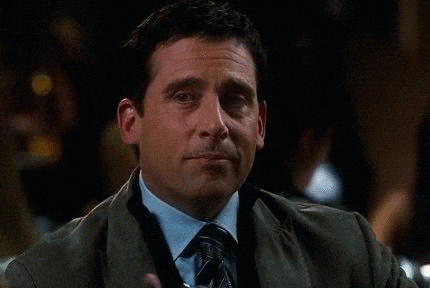 Sydney Comedy Festival is back and, once again, it's overflowing with homegrown and overseas talent, featuring familiar faces like Joel Creasey, Demi Lardner, Matt Okine and Ross Noble. Go and check out the schedule here, and make sure to give some love to the fresh faces – the festival is always an exciting opportunity to support some of Oz's latest up-and-comers.
Ghenoa Gela's exploration into personal and cultural identity is making its way to the Sydney Opera House. Originally performed at Belvoir St Theatre, My Urrwai recounts Gela's experience as a Torres Strait Mainlander. "My Urrwai," Time Out Sydney noted, "is an absorbing, swiftly-moving, well-judged performance piece that sparks with intelligence."
If you haven't already seen Charlie and the Chocolate factory at Capitol Theatre, have you even cultured? Running until the end of June, Australia's theatre adaptation delivers a stellar line-up of performers (Paul Slade Smith, Jayme-Lee Hanekom and Phoenix Jackson, to name a few), so hurry and hulk smash the purchase button before the factory packs up to Melbourne.
Check out the Marriott Bonvoy loyalty program to earn points and ultimately help save some precious dollars, so you can spend more time focusing on all that explorin'. Now run wild, you adventurous spirit – we support your endeavours!
Image: Instagram / @vividsydney