PEDESTRIAN.TV has teamed up with CoinSpot to give you the low down on their Bitcoin Treasure Hunt.
CoinSpot is giving Aussies the chance to win one of ten Bitcoins, all you've got to do is jump in and join their new rocket-fuelled scavenger hunt. Like The Amazing Race, you'll be fed clues, and if you make it to the target first, a whole bloody bitcoin could land your way.

To celebrate 10 years of the cryptocurrency exchange, CoinSpot is launching 10 for 10 – one Bitcoin up for grabs for each year they've been around. At the time of writing, one Bitcoin is worth $40,447.48, so that's roughly $400,000 worth of prizes.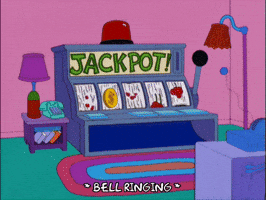 Here's how it's all set to go down.

If you find a massive rocket hidden somewhere, a big prize could be landing on your virtual doorstep. You'll need to follow CoinSpot on Instagram, where they'll reveal which city the rocket is hiding in. The next day, they'll be streaming from the rocket and will drop clues until it's been found and the CoinSpot flag has been waved.
Eight rocket sites will be popping up around Australia throughout September. For all the homebodies out there, CoinSpot will also be making an additional Bitcoin winnable from your banana lounge. Keep an eye on CoinSpot's socials, and if you're first to work out where they are – a Bitcoin could be coming your way.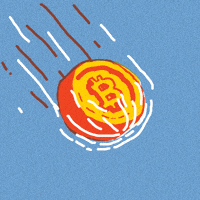 There is one final opportunity for a win, especially if you're not a natural-born finder. If you're second, fourth, or even 49th to find the rocket, take a pic alongside it, and post it with #CS10for10 and tag CoinSpot for a chance to win a Bitcoin.
Wanna learn more? Click here for the full details and here for T&Cs on the CoinSpot 10 for 10.

Image Credit: Fox / Family Guy