PEDESTRIAN.TV has teamed up with Hertz to get you moving around the country.
We've all seen The Big Prawn and The Big Banana more times than you can shake a stick at, so it's time to check out landmarks off the beaten track. There's no need to get out of the car either, all these spots can be enjoyed everywhere from the passenger seat to the boot.
If you're going on a road trip, Hertz has a range of electric vehicles you can hire from Polestar and Tesla. Right now, you can save 20% when hiring an Electric Vehicle with Hertz, plus you get free charging with Evie Networks.
With over 140 charging locations across the country, Evie is close to each of the following locations, so you'll never be stuck with a low battery.
The Australian Motorlife Museum, NSW
While you're saving the world in your Electric Vehicle, why not check out how it used to be done? The Australian Motorlife Museum is home to old-school automobiles, tech, and instruments from the 1800s. You can see how far we've come, and how your great-great-grandpa used to upload Instagram stories. Best of all, there's an Evie charging point just up the road in Dapto. With money saved from car charging, you'll have a bit more $$$ to spend at the gift shop.
Glass House Mountains, Qld
If you're looking for a new addition to the 'gram, check out Glass House Mountains. The stunning landscape almost looks like those classic screensavers. If you're making your way down from the Sunshine Coast, stop at Glass House, take a breath and get in the moment while you soak the sights up.
Pin Oak Court, Vic
Located in the sleepy little hamlet of Vermont South, you can find "Ramsay St". Known by non-Erinsborough locals as Pin Oak Court, the street has housed Karl, Susan and the Neighbours gang for a whopping 34 years, and you can see it all from your car.
With the show recently resuming production after its untimely demise, who knows what you could see during a visit here. Cue up one of the 10 Neighbours theme songs, which should be nice and clear over the quiet Electric Vehicle, and take a journey there today. Then on your way back to the city, charge up at the local Vermont Red Rooster for an easy trip home.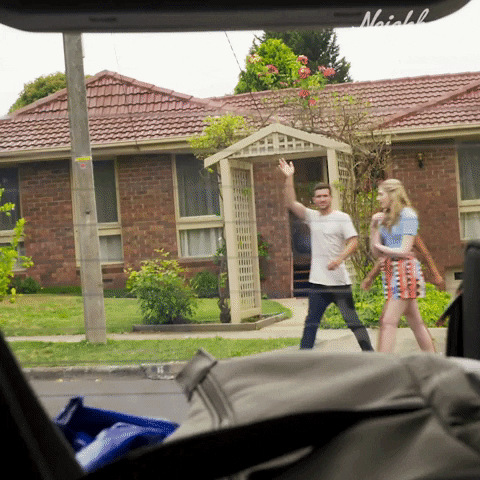 Adelaide Himeji Garden, SA
Did you know Adelaide has a sister city in Japan? Himeji is an ancient Japanese city that happens to be a sibling with Adelaide. There's a garden in the city of churches celebrating this relationship, complete with two Japanese-style gardens. If you're in Adelaide and wondering where to drive to, head there, pack a bento box picnic and enjoy your arvo in the sun.
The Margate Train, Tas
If you've ever wanted to go shopping on wheels, look no further than The Margate Train. You can feel good about supporting local and shop some great local producers while you're aboard. Electric Vehicle + shopping local, you're helping the world one purchase at the time.


For all the passengers, now is the time to get your driving playlist ready!

You can find out more about hiring an Electric Vehicle, here.