PEDESTRIAN.TV has teamed up with Instant Scratch-Its to take your gift-giving up a notch.
Heads up folks, Father's Day is on Sunday, September 4, okay? Mark it in the diary now so you can improve upon your usual performance.
My Father's Day tends to go something like this; it's forgotten until a couple of days prior when I panic-text my siblings to kick the planning into gear. We buy some form of meat or voucher before popping in on Sunday and leaving in time for him to watch the footy in peace.
Room for improvement, eh?
So, for all the Big Fellas out there, here are some much better ways to make Day's day.
Take brekkie over
As we know, Father's Day can creep up. So, for once, show up early and start it with a bang. Bring over some greasy bacon and egg rolls to get the good times rolling. (If you're a family of Sunday-morning runners, I don't know what to tell you. Go for a fam-fun-run instead of the B&Es? Or get some green juice, IDK.)
Give him a fun gift
Does anyone else's dad hit them with the painful "I don't need anything," when you ask what he wants? Bless him for trying to stop you spending your money! If you're stumped because he's impossible to buy for, Instant Scratch-Its tickets or gift packs never go astray. You get to be there for the thrilling moment of truth when he scratches the bad boy. Plus, even if he doesn't win big, you've given him that lovely feeling of imagining how he'd spend it if he did win. Fun!
Whip up a homemade meal
Look, it's not groundbreaking, but it's cute and an easy option if your dad likes to keep things low-key. He'll always appreciate a home-cooked meal. If dad "isn't fussed" on what dish he'd like, give wings, ribs or a good ol' roast dinner a go. Unfortunately for me, my father seems to lack tastebuds, so whatever I make will need five clashing sauces added until it's inedible for the rest of us. Hope your dad has better taste!
Go to the footy IRL
Look, if you aren't a huge sports fan, it's always more fun when you're right there in the crowd. Instead of Dad watching his team get throttled on TV, buy tickets to the game so you can feign more interest and enjoy it with him on the day. At the very least, you might see some hot players up close while he has a ball.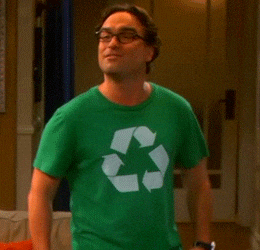 Watch his fave movie
Usually, getting the whole family to agree on one movie to watch together is a slow and painful torture. Deferring to dad on his day is a simple and sweet gesture. Chances are you'll be watching Top Gun, National Lampoon's Vacation or Monty Python and hearing him giggle along will be like a little gift for you, too.
Do something wild
If you really wanna shake things up this year, forget a barbecue and go get the adrenaline pumping instead. Whether it's indoor skydiving, go-karting, zip-lining or jet boating, go feel the need for speed and make some memories.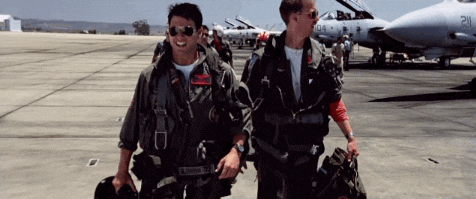 This is the year, folks. Cement your status as the golden child by making this the best Father's Day yet. And, just once more for the forgetful Fred's in the back: Sunday September 4. Don't forget.
Image: Malcolm In The Middle