PEDESTRIAN.TV

 has partnered with BWS to scour the world for the rarest six-pack.
Ever felt the delight of travelling overseas, sitting down in at a table in the sun, and experiencing a brand new brew? One that you've never seen at home before? Yes, this is 100% an IRL experience of mine. Of course, then you head home and never get to taste it again.
This is exactly why we're teaming up with BWS, Home & Away's Tai Hara and old mate Malcolm – there on behalf of your local BWS bottle-o – for the most epic beer run of your lives.
Together, we'll be searching high and low in six countries around the world to find the rarest and best craft beers that Aussies deserve to taste, but never had the chance to.
As you can see below, no snow-capped mountain is too high, no valley with a sheer drop too low, etc etc. We will be going to the greatest of lengths to bring back the beer.
BWS knows you love craft beer as much as they do, so together we'll create the world's rarest six-pack, and even give you a chance to win one. Yup, a worldly craft beer lover's delight right in the comfort of your own backyard. Bliss, amiright?
How? How do we win one of these delightful six-packs, you cry?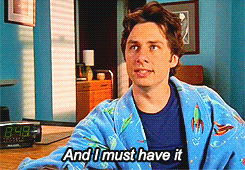 By checking in right here, at The World's Biggest Beer Run hub. Each week we'll share two new videos of your hosts running around two new countries on a mission to find the tastiest craft brew worthy of being in the six.
All you have to do is watch their antics then answer a simple question to be in the running. There are 20 to win altogether, so bookmark the page and get amongst it.
Image: Thor