PEDESTRIAN.TV has teamed up with Sportsgirl to get you feeling lucky 'n' luxe.
Luck is a funny thing – some of us are ~blessed~ with it and sail blissfully through life, while others can only dream of a day when they don't wake up late, step in dog poop, get dumped by their 7 boyfriends and accidentally eat gluten all in one day. Are you one of the latter?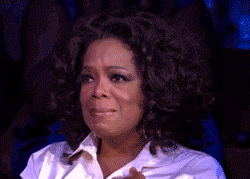 Well, thanks to our mates over at Sportsgirl, we have 4 trips to Tassie up for grabs and we're giving one unlucky winner the chance to win their best life for them and three mates.
This is finally your chance to break free from the shackles of misfortunate, skip freely through the wonders of life and choose your own once-in-a-lifetime adventure! Life ain't that bad when you stop to smell the roses, hey?
YOU GOT THIS.
NOW. We're looking for some light-hearted stories about your worst luck – whether it be spilling coffee on your white shirt 3 days in a row, getting a ridiculous parking ticket or accidentally jamming your cute kitten heel in between the platform and the train.
So come on over and dish to the gals! It's now time to harness that negative energy and turn it into something empowering. All you have to do is tell us in 25 words or less why you think your luck is the absolute worst.
The lucky winner – for once in their life – will get to choose one of the following adventures, each valued at $4k, for them and for three of their mates as well. All four will also get a $500 Sportsgirl voucher, which ain't bad at all.
1. The Tasmanian 'gram-poster
Four days of Instagram-worthy sights and activities, including wildlife spotting at the Bay of Fires, adventuring into Tasmania's Insta-famous fields of lavender at Bridestowe Lavender Estate and relaxing in the Tamar Valley wine route.
2. The Tasmanian taste-tester
Discover the finest produce in Tasmania. With a curated map and itinerary, you'll unfold the delights of the Cradle to Coast Tasting Trail. With some stunning coastal vistas in the background, you'll be welcomed to award-winning produce, cellar doors, farm stalls and food festivals.
3. The Tasmanian bucket list-ticker
You have the option to visit the main Tassie hotspots, including the likes of MONA, Freycinet National Park, Salamanca Palace and Cradle Mountain. YEW!
4. The Tasmanian thrill-seeker
Choose from the option of white water rafting, interweaving throughout rugged mountain ranges via some powerful rivers, and the option of cable hang gliding. Huge mood.
Well, what are you waiting for?
Tell us about your worst luck to win your best life!
Sportsgirl Live Your Best Life 2019
May the odds be ever in your favour. If they are, you could be in Tassie living your best life, like these gals, in no time. Love this for us.
The competition ends 13 May at 12AM, with the winner being notified the following day. Good luck! Or is it bad luck to say good luck? Break a leg? Ugh, this is stressful.
Image: iStock / freemixer