PEDESTRIAN.TV has teamed up with NT Travel to get you livin' your best life, Northern Territory style.
Are you ready to tackle all that the Northern Territory has to offer? Are you also feeling a tad unsure about how to personalise the trip to ensure you get the most out of your travels?
What a coincidence – you're literally in the perfect place!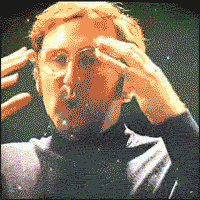 Take this quick quiz below to find out what kind of adventurer you are and we'll fling you your own personalised NT itinerary, depending on whether you're a culture lover, event aficionado, adrenaline junkie or nature enthusiast. We'll also chuck in some important dates and events to make sure your FOMO is satisfied. Let's get to quizzin', kid.
What Kind Of Adventurer You Are You?
Better luck next time, we're closed!
Know what type of adventurer you are now? Click on one of the below options and we'll take you to your personalised itinerary:
Nature enthusiast
Are you in love with all that the outdoors has to offer – the wildlife, hiking and ~nature~ – but aren't a fan of jumping out of a bloody plane? You've come to the right path, you peaceful human.
Day 1 – Whenever!
Fly in to Darwin and head straight to Kakadu National Park. Grab a cabin at Kakadu Lodge in Jabiru and use this as a base to explore the park. Kakadu, in general, is a wild animal-lover's paradise, complete with rock-wallabies, exotic birds, and prehistoric crocodiles at your doorstep.  
Kakadu National Park is a world heritage listed park known for its culture and natural beauty. It's also home to the Kakadu Taste Festival, taking place between 10 – 20 May. As part of the festival, local Aboriginal Bininj/Mungguy people welcome you to their land to visit significant cultural sites and learn about the native bush tucker and culture. 
If you want to continue your journey, why don't you stay for a few extra days in Darwin? Visit the Darwin Waterfront and Stokes Hill Wharf for some great boujee dining, or markets such as Mindil Beach, Nightcliff or Parap for some much-deserved food exploration.  
Finally, it wouldn't be a trip to Darwin if you didn't finish your stay by taking a sunset cruise on the Darwin Harbour. Ah, how's the serenity, kid?

Event aficionado
Ready for some excitement in the Red Centre? Get your party pants on, pal.
Day 1
Jump on a plane direct to Alice Springs, and check into your accommodation at Aurora Alice Springs Resort located right on Todd Street Mall. Grab a bike from Outback Cycling to get you around Alice – it's the easiest way and you'll feel fab about having a low impact holiday.
At the end of your days, let your hair down at a local watering hole by the name of Monte's Lounge and hang out with some of the local community.
Day 2 – (17 August 2019)
For a major laugh, head to the Rotary Henley on Todd Boat Regatta – a boat regatta without any water. Watch teams of people racing in bottomless boats through the sand of the empty Todd River. HUGE MOOD. If you aren't able to get to the Red Centre on 17 August, don't sweat – there are plenty of other rad events to hit up, like the Beanie Festival, the Uluru Camel Cup, Parrtjima.
Day 3
For a bit of adventure, book yourself an off-road buggy experience with Finke River Adventure, where you'll travel along the Finke River and explore Palm Valley in your cute lil' buggy. Driving a buggy throughout a palm-lined valley in the middle of the desert? TICK.
Adrenaline junkie
So, you're a live-life-on-the-edge kinda gal. Well, the following 6-day itinerary in the Red Centre will have your heart racing, you little thrill-seeker-you.
Day 1
Fly directly Uluru to catch your first glimpse of the rock. Following this, settle into your accommodation and head straight out to Uluru. Explore the rock by bike with Outback Cycling. Stop at all the sacred sites and appreciate the culture of the Anangu, which has been present for thousands of years.
Day 2
Head out to Kata Tjuta (The Olgas) in the morning to check out the early sunrise. If you're keen, take your Kata Tjuta tour to the next level with Uluru Motorcycle Tours.
Following this, head back out to the airport to jump out of a plane with Skydive Uluru, because why the hell not?
End your day at the bar at Outback Pioneer with a hearty Oz BBQ to salute your day of adrenaline.
Day 3 – 5
Continue your adventure to Alice Springs. One of the best weekends to visit Alice is for the Tatt's Finke Desert Race over the Queen's Birthday long-weekend (7 – 10 June). Get some red dirt on your boots and get ready for a weekend jam-packed with bikes, buggies and cars.
The weekend, which kicks off early on a Thursday night with a street party filled with entertainment for locals, race-goers and competitors, features a hefty 220km race that takes place each day. The start/finish line, just 10 minutes from the Alice Springs CBD, is a great spot to be part of all the action.  
If you've got the gear, camp under the stars and get a trackside view. Most campsites are located on private cattle stations, so make sure to respect the land and take your rubbish with you.

Culture lover
This itinerary – of NT's Top End – will take you to some of the best cultural sites and will include a very rare glimpse into the small Aboriginal community of Barunga. Make sure to book yourself a comfortable hire car, and get ready to hit the road for a cultural exploration.
Day 1
Hightail it straight out of Darwin on the Stuart Highway, turning off on Arnhem Highway to visit Pudukal Aboriginal Cultural Tours. It's an incredible guide to traditional activities such as didgeridoo playing, dilly bag and basket weaving. It also features guided walks around the land to learn about the bush 'medicine cupboard'.
Next, continue to Corroboree Billabong to experience a guided airboat tour with Wildlands, specialising in showcasing the local ecosystem of the billabong. You'll find accommodation at the Mary River Wilderness Retreat just down from here.
Day 2
Drive into Kakadu to check into your accommodation at Anbinik Kakadu Resort. Wander to the Bowali Visitors Centre to gain an insight into the park and to collect your visitors pass.
Take a drive in the afternoon to visit Ubirr, a magnificent Aboriginal art site, to watch the sun sink behind the landscape of Kakadu National Park.
Day 3
Jump on a full-day Arnhemlander 4WD Cultural Tour and venture into Arnhem Land to visit a local art centre. Following this, travel into the entrance to Mikkinj Valley and check out some incredible scenery of billabongs, wildlife and towering escarpments.
Day 4
A visit to Burrungky (Nourlangie) is a must to explore some more Aboriginal rock art sites. Following this, jump on a Yellow Water Billabong cruise at sunset – sunset's the best time – to see how many crocs you're able to spot. Rest your souls at Cooinda Lodge, complete with great food, accommodation and an epic pool. Issa vibe.
Day 5 – (7 – 9th June)
Here's when your trip goes from cultural to deeply spiritual. Travel south out of Kakadu National Park towards Barunga. Barunga – a very small Aboriginal community, approximately 80km southeast of Katherine –  welcomes visitors that wish to support its music, sport and culture at the Barunga Festival every June. Head back to Katherine each night for your accommodation at Knotts Crossing Resort.
Day 8  – Whenever!
If you've got a few more days up your sleeve, travel back to Darwin and drift around here for a little bit. It's a fairly easy place to get around, so you won't be needing that faithful car anymore. Check out the NT's own top 10 recommended things to do around Darwin and discover some of the great Aboriginal art galleries. Don't miss out on Little Miss Korea, the Waterfront Precinct and Hanuman restaurants, all offering unique multicultural cuisines in an alfresco style dining environment. YUM.
Image: Instagram / @ausoutbacknt