We all know what it's like to find that single stray LEGO brick under your foot, which somehow ends up in the middle of your lounge room despite you not even owning any LEGO (seriously, how the fuck did that get there) but how do you feel about a whole elaborate house filled with millions upon millions of LEGO pieces?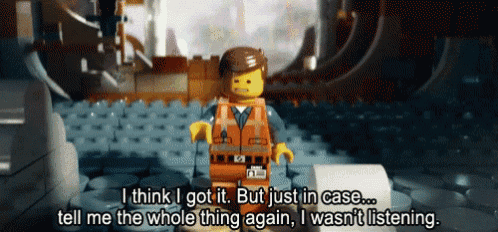 If it's a particularly rainy day (because LEGO is absolutely a shit-weather day activity) and you've found yourself in the home of the tiny brick – Billund, Denmark – from September 28th, then the LEGO House will be open for all your imaginations to run wild, and plastic dreams to come true.
That noise you can hear is a twenty-something absolutely heaving through a deep pit of multi-coloured blocks to find that one specific grey flat block to add to their spaceship.
The LEGO House is split up into four coloured zones; Red, Blue, Green, and Yellow.
The Red Zone is where your imagination can truly take over. Bottomless pits of bricks are in the room and everyone is encouraged to build to their heart's content.
https://www.instagram.com/p/BYYLnrfA0XC/
The Blue Zone is all about using logic to save the day. You can put your ultimate LEGO city plans to good use, and control robots to save the lives of tiny little LEGO dudes before their helmet-like hair falls off.
The Yellow Zone is where you can play around in the digital fish tank, creating weird and wonderful aquatic creatures, and stop to sniff the big placcie flowers in the plastic garden.
Finally, The Green Zone is where you can put yourself into the shoes of the guys that created the LEGO movies – it's got its own film area where you can create your own little character and dream up the ultimate plot. Oh, and it's got a DUPLO area as well for those of us who love those big gaudy bricks.
https://www.instagram.com/p/BSqBxNEAeih/
There's also a bunch of iconic vintage LEGO sets, feeding that obsessive collector inside you, and a heap of exhibits of massive creations that some of the best AFOLs (Adult Fans of LEGO) have painstakingly built over the years.
https://www.instagram.com/p/BXNmLUcAjGw/
You can grab tickets over here, and for the love of God – don't take your shoes off in there.