PEDESTRIAN.TV has partnered with Bank of Queensland to help you explore the world without breaking the bank (and also give you the chance to score a cool $2000* to fund your trip).
If you've slowly come to the depressing realisation that you can't holiday four times a year and plausibly save at the same time, don't count ya chickens just yet – there may be a way you can do both. Well, if your job allows that much time off.
Say you can take four week-long trips a year, at less than 2k per trip, you're legit only spending eight grand a year to live your best life. Um, that's less than most people spend on clothes/takeaway/terrible decisions for an entire year.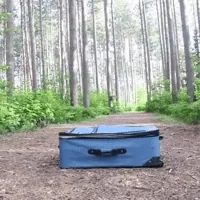 You'd be chuffed to know that you're not limited to Australia's favourite place to buy Bintang singlets (oi Bali, dat u) and there are actually some pretty schmancy places to hit up even if you're on a v limited budget.
Have a peruse through the options, keeping in mind that if you open a BOQ Day2Day Plus Account, you could score $2000* which would fund any one of these trips. Head here to suss it out.
Cheeky side note: all flight estimates were found using Skyscanner with the default flights out of Melbourne. If ya live outside of Melbs, prices are naturally gonna be slightly higher or lower. Prices are per person too 'cos people like myself are eternally alone.
Negombo, Sri Lanka
Duration: 6 Nights
Flights: From $949.00 return (2 Aug – 8 Aug)
Accom: Pledge 3, from $93 per night
Cost of living: $30-50 dollars a day
Total Cost: $1,717 – $1,857 (ish)

While Colombo is technically Sri Lanka's capital city (and pretty decent in its own right), Negombo is where it's bloody at and don't let anyone tell you otherwise. Plus, you can get the train to Negombo for legit 2 bucks which is a downright steal in any country.
Head there in August for primo beach season and hit up as many water parks, amusement parks, lagoons and temples as possible. Also fair warning, by lagoon I'm talking a 35km-square body of water, so you're gonna struggle to swim across it. How does Negombo consistently fly under the radar?
To suss out how to do Sri Lanka on the cheap, check out What's Dave Doing?
Maafushi, Maldives
Duration: 6 nights
Flights: from $700 return (3 Aug – 9 Aug)
Accom: Holiday Lodge Maldives (Airbnb), from $48 per night
Cost of living: Approx. $100 per day
Total Cost: $1,688 (ish)
Alright, shut up and hear me out. Yes, the Maldives are known for being exclusively catered to the don't-touch-me-with-those-pleb-fingers rich folk, but the tropical nation is fast becoming accessible to the masses.
If you're careful to avoid the resort spots which will sting ya 50 bucks for simply breathing their air, you can manage to have a rich-adjacent vacay and come back with a few coins in your pockets.
Some beautiful soul outlined prices of a few supermarket staples below:
Maafushi is teaming with Insta-worthy beaches and a tonne of cheap-as guesthouses, and a ferry there from the main island of Malé only costs around three bucks.
Full disclosure though team, alcohol's sorta totally illegal in the Maldives (aside from the resorts) so you may need to adjust your plans accordingly.
Palawan, Philippines
Duration: 10 nights
Flights: from $618 return (8 Nov to 16 Nov)
Accom: Bahay ni Takeshi Transient (Airbnb), $45 per night
Cost of living: Approx. $50 per day
Total Cost: $1568 (ish)
The Philippines is an absolute gem. It doesn't cost an arm and a leg and there are deadset thousands of islands to explore outside of its capital, Manila.
Skip Manila completely (as recommended by every single person I've spoken to about the Philippines) and fly directly to Puerto Princesa on the island of Palawan.
Although Palawan is a tropical sanctuary in itself, you can use some extra cash in your budget to hit up some other islands if you reckon you've seen everything you can.
Forewarning, the wet season in the Philippines peaks from July to September so probs ideal to work around that unless you have a weird affinity for walking around in wet shoes, and if that's the case you're beyond help.
Be My Travel Muse has a pretty handy How-To guide on navigating the underrated Southeast Asian country if you're feeling pretty overwhelmed (which tbh is more than fair).
Auckland, New Zealand
Duration: 11 Nights
Flights: from $289 return (8 Nov – 19 Nov)
Accom: Base Hostel, from $23 per night
Cost of living: $80 – $120 per day
Total cost: $1422 – $1862 (ish)
While the cost of living in New Zealand is said to be straight-up extortion (probs from Australians who still have beef with the Kiwis), flights from Oz are ridic cheap, so if you bunk in a hostel you can actually get a lot of mileage out of your time there.
If ya wanna get the best out of your trip, hire a car (for around $30 bucks a day) so you can zip to the Hobbiton movie set in Waikato like the Lord of the Rings nerd you really are.
Plus, if you're willing to slum it in a hostel, they're much more affordable and Base Hostel in particular goes right off.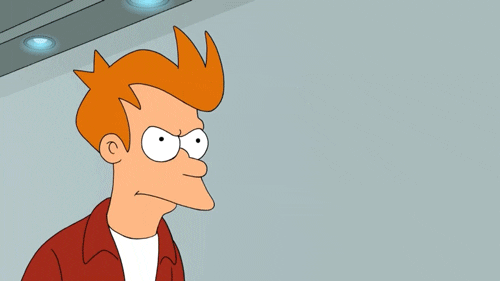 If you've lost your passport (or had it revoked for trying to smuggle four bottles of vodka onto the plane), you can always take the local route and live like a penny-pinching king right here in Australia.
Still not convinced you can splurge on a cheeky lil vacay? Watch the vid below to gauge what people are spending their money on, and do the complete opposite:
To help fund your next vacay, you could win 2000 bucks by opening a Day2Day Plus Account with Bank of Queensland – $0 account keeping fees with no minimum deposit. Sign up and go into the running to win $2000*.
If you're keen, check out the deets here.
*Terms and conditions apply.
Image: Pexels