The first-ever Prince exhibition featuring a whole trove of his personal items, costumes, and instruments will be opening up in London's O2 Arena from October 27, and sticking around for 21 days.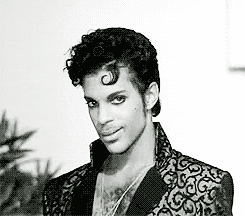 My Name Is Prince is a retrospective that will be showcased at the arena as a commemorative of Prince's record-smashing 21-night residency in 2007.
The family of the musical legend – who passed away in April 2016 – have allowed for the huge release of memorabilia, stage costumes, hand-written notes, and other items to be shipped over from Paisley Park in Minnesota for the exhibition.
Never-before-seen shot of Prince on the cover of CR Fashion Book's Issue 11.
(Photo: CR Fashion Book.)
Considering the tight grip that Prince's estate has on everything relating to his intellectual property, you can guess that an installation like this is not going to be a regular occurrence.
His family released a statement about the upcoming exhibition, saying that sharing his personal collection with his fans was something that Prince would have loved to happen.
Our family is extremely honoured to have this exhibit at The O2, and we know Prince would be as well. He loved to share his work and life with his fans. We know him as a brother who became not only one of the most prolific songwriters of all time, but an entertainer and musician who was unlike any other. It's only appropriate we share him and these amazing artefacts with the world now that he's gone.
So what can you expect to find in the massive stash of stuff on display? There's clothing from the 80's Purple Rain and LoveSexy tours, the original bass that was the inspo for his iconic Cloud guitar, his Third Eye sunglasses, and the Raspberry Beret cloud suit from 1985 – among other things.
Think about all the ruffles, my God.
Tickets are about $40 (£25) and go on sale this Friday over here. There will be lines, oh yes.