If you're the kind of person that loves to get up early on the weekend and go for a brisk saunter along one of Sydney's many coastal walks, but you've also done the Bondi to Coogee or the Manly to Spit Bridge walk like a billion times, then my good wholesome friend I have some delightful news for you – there's a new path for you to wander down.
(Also how do you get out of bed before 9am on a Saturday, please tell me your secrets.)
Stretching from Maroubra Beach to Malabar, showing off the absolute best that the coast of South-East Sydney has to offer, the Western Escarpment Walking Track is a newly-revamped alternative to the Boora Point Walking Track, linking the iconic Eastern Coastal Walkway with an all-round track for when the Boora Point option is closed for the ANZAC Rifle Range.
You can be your best self and cop some of that fresh, salty ocean air while you meander (or power-walk) through the untouched scrub of the Malabar Headland National Park, stopping at the top of the naturally-formed sandstone escarpment for some gorgeous, gram-worthy views of Botany Bay and Maroubra Beach.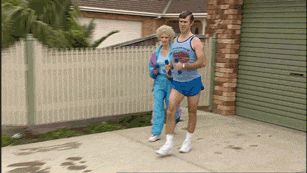 If you're there at the right time, you'll also be able to spot humpback whales migrating off the coast during June and July.
You can find the Western Escarpment track from Pioneers Park in Malabar, or the Maroubra Beach Surf Club end of Arthur Byrne Reserve in Maroubra. It's got a bunch of stairs, so unfortunately it's not wheelchair accessible, but great for those of us who skipped out on their cardio this week.
So now if you're truly adventurous, you can start at Bondi and walk all the way from there to Bronte, along the boardwalk to Waverley Cemetery and then through to Randwick Golf Course via the Boora track; which I reckon is a solid 20km or so of ocean-side adventuring.
Image: Destination NSW