I'm currently experiencing a bit of a quarter-and-a-year-life crisis and not for the reasons you'd think.
Yes, I should probably be stressing over my (lack of) savings, the alarming rate of which my memory seems to be deteriorating or the fact that I haven't washed my sheets in literal months. Instead, I'm stressing about how I've never been on Contiki.
You know, the important stuff.
While I know I'm technically years away from the cut-off (35, in case you were wondering), there's something that makes my ass clench when I go through photos of everyone galavanting around the world while I'm buying discount canned chicken from Woolies.
In a nutshell, I'm jealous of anyone who's currently in a foreign country and definitely not sweating through their jocks because their office likes to keep the temp at a cool 4000 degrees.
Anywho, to make everyone just as sad about their mundane lives as myself, I've gathered some positively heartwarming stories about how people met while they were living it up Contiki-style. Let's all smile-cry together.
1. THE STAR-CROSSED LOVERS
I met Scott on the European Contrast trip in 2007. It was our first group outing in Paris and Scott had been pulled on stage during the cabaret show at Crazy Horse. I took one look at that handsome man on stage and I knew I needed to meet him. His dark curly hair, sexy Australian accent and 6'6″ stature had me captivated.
As we all walked back to our coach, I linked arms with him and didn't let go the next 28 days. It was a magical love affair all throughout Europe. Dancing, laughing, handheld walks on cobblestone streets, gondola rides, Greece skinny dipping, adventure, crazy boat rides and so much more… magical. After the whirlwind European love affair, I returned to the states and he to Australia, but our story continued.
After staying in contact over the summer I flew over to Cairns where Scott and I continued our magical relationship. Trips to the Great Barrier Reef, wine tours in Adelaide and of course koalas and kangaroos, our time together continued to be magical. However, in March of 2009 I returned to the states to finish uni and although Scott and I stayed in contact, our love affair had ended, for the moment.
After years apart, Scott made his way to the United States where he was able to tour my hometown of Oregon, but the magic was lost as I was in another relationship. After years of just missing each other and wanting to begin the magic that began all those years ago, it just wasn't in our cards. But, Scott remains one of my best friends and one of the most amazing men I have ever met. I love every day more because he is in my life. – Deana
2. THE PURSUIT
I did the European Contrasts tour in 2012 with my friend and the last thing I was looking for was love. We were two of the only Canadians on the tour and were so excited to be meeting all these people from other countries around the world.
From the first day, I sat on the bus this man from Australia kept trying to talk to me and was very friendly and we became good friends right away. Not until the middle of the trip did we decide that we really did like each other. We were inseparable. When the time came to say goodbye we stayed in touch as he continued to travel and I went back home. He came to Canada on part of his travels and we decided we wanted to be together. We are now engaged and are getting married in 2018. – Katelyn
3. THE YEARLY REUNION
One of my best friends I met on Contiki 4 years ago. We were both doing a Gap Year and ended up living and working in Scotland for 6 months after the tour.
One of my fav memories during this time was in Ireland we had ended up in a nightclub in Belfast with some Irish students aha and while at this nightclub the song 'Galway Girl' played and we decided right there and then that we would go to Galway. So at 2am in the morning we went back to a hostel, packed our things and got on a 4am bus – and before I knew it, I had woken up, we were in Galway and I had very fond memories of the night before.
Since we both returned to Australia we have continued to organise a trip every year together as she lives down in Melbourne. And in June we both went back to Europe and met up in Berlin – nearly to the day we met. – Dana
4. THE SEACHANGE
Almost ten years ago now I embarked on my first Contiki – the European Highlights tour. I was in a dead-end call centre job in my native England and my best mate recommended I went on one after he just came back from The Big Chill.
It was rare for a pom to go on a Contiki in Europe, so I was rather excited! During the trip, I met a girl called Mel, who I got friendly with and at the end of the trip she said to me, "You need to come to Australia, there is a girl I know who you will just get on with so well."
I was pessimistic about this claim, but all the same, I was thinking of coming to Australia the following year, so I kept it in mind. I got back to the UK and got serious travel withdrawals and my job was going nowhere, so I was thought, "Why not? let's do it. Let's go to Australia." It was a dream of mine since I was young.
On my arrival, I completed my Beaches and Reefs Contiki trip and went to a house party Mel had put on and in turn met this girl… Karley. We got on like a house on fire and have now been together for nine years, married for one year and have a six-year-old daughter.
The matter of the fact is Contiki changed my life. I would not have met Karley and I would not be living in my dream country, Australia! – Luke
5. THE ENDEARING
In June 2013, I packed a bag and jumped on a Redeye to London to start my two-week European adventure with Contiki. A couple of nights later I was strolling through Amsterdam with a sexy Australian man with the bluest eyes I had ever seen. That was the night I met Paul.
I felt dazzled by our romantic first meeting, experiencing that beautiful place together. When I woke up the next morning, I grew so shy I could barely say hello to him at breakfast. We went the rest of the trip without saying a word to each other, although every time he glanced at me I whispered to myself, "I love him". I went back home reeling from my travels but regretting one thing – not pursuing Paul.
A couple weeks later I got a message, my stomach whirled, it was him. It happened slowly. We messaged every week, which became every day, which became every hour. This turned into calls and skyping and sending love packages.
Then, in a fleeting moment, I booked a flight to Sydney for a two-week trip. (This is still the most ballsy decision I ever made.) I won't even try to describe the perfection of that trip. Paul was extraordinary, he planned the holiday of a lifetime and told me it was all designed to woo me so I would never leave.
But unfortunately, I did have to leave. With a tearful drive, we approached the airport. Despite the sweaty-eyed goodbyes, he asked me to be his girlfriend. That was it, we were doing it, we were attempting to have a relationship from the two furthest points on earth. After several sad and very lonely months, I made the big move from NY to Sydney. We are now happily celebrating the best three years of our life in our tiny house in Cronulla with our fluffy kitty sitting nearby. – Alison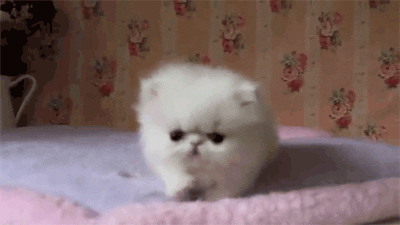 6. THE THREE WEDDINGS & NO FUNERAL
I went on the Grand Southern tour with a girlfriend. It was there in New York at the pre-tour meeting I first laid eyes on my husband to be. He was a roof tiler from Melbourne and was there with his two friends. Who would have thought this trip would be such an adventure and life-changing?
Within a few days into the tour, James and I were inseparable, people on tour couldn't believe we had just met. After three weeks James proposed on the back of a paddle boat on the Mississipi River in New Orleans with a ring he purchased at Charleston Markets the day before. Everyone was ecstatic and from his words, we all knew this was the real deal. The band started up and played Elvis Presley's song, 'Can't Help Falling In Love With You'. It was one of the best nights of my life… it felt like a fairytale.
The following week – our last night on tour – we got married in Sweet Hearts Chapel on Las Vegas Boulevard. The bus driver walked me down the aisle and Contiki friends watched in disbelief. We then said our goodbyes in L.A. and I went back to Perth for only five days until moving to Melbourne to live with my new husband. People back home were beyond shocked. The tour manager and bus driver said they had seen proposals on tour and weddings but not a couple meeting, getting engaged and married!
Following this, in April we had a Las Vegas themed wedding ceremony in Perth and then in June we had a legal Melbourne ceremony. That's three weddings in six months!
We have now just had our five-year wedding anniversary and live in WA. We have a three-year-old daughter and another due any day now. We also have our dog called Vegas. I guess there's no more proving this really was love at first sight. – Julia
If you want a cute lil' love story of your own, or if you just wanna add some mates to your arsenal in case your current ones realise you're just dreadful, there are some hectic Contiki deals to Europe in summer '19.
Peruse them all here.