Yes you read that right – Pets! On Boats! With picnics! From January 1st 2020, GoBoat is launching its eco-friendly and pet-friendly picnic boats on the Gold Coast, so you can cruise through the Goldie's canals, as well as Sanctuary Cove and the Coomera River.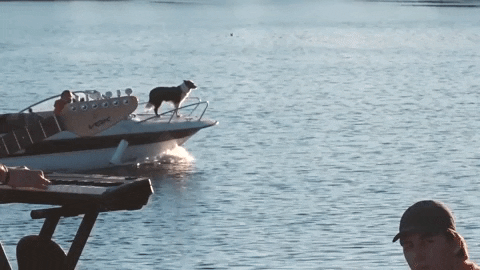 The boats themselves are actually pretty cool. They're designed to be so easy to use that you don't need a boating license. They're slow and causing, making it the perfect sight-seeing, picnic-indulging pace.
Plus, when they say eco-friendly, they mean it. Each vessel is made from a mix of reclaimed timber and recycled PET bottles, and run on silent, pollution-free, electric engines.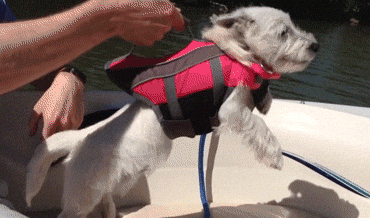 There's enough room for eight people (and your pooch), with a giant picnic table in the middle for your grand BYO spread. They're only $99 an hour to rent. That could be as little as under $12 per person.
And, of course, bring your doggo – or other choice of pet. I can't imagine something like a cat enjoying the water though? Dogs though – obsessed with a boat, I don't know why, but I've seen it to be true.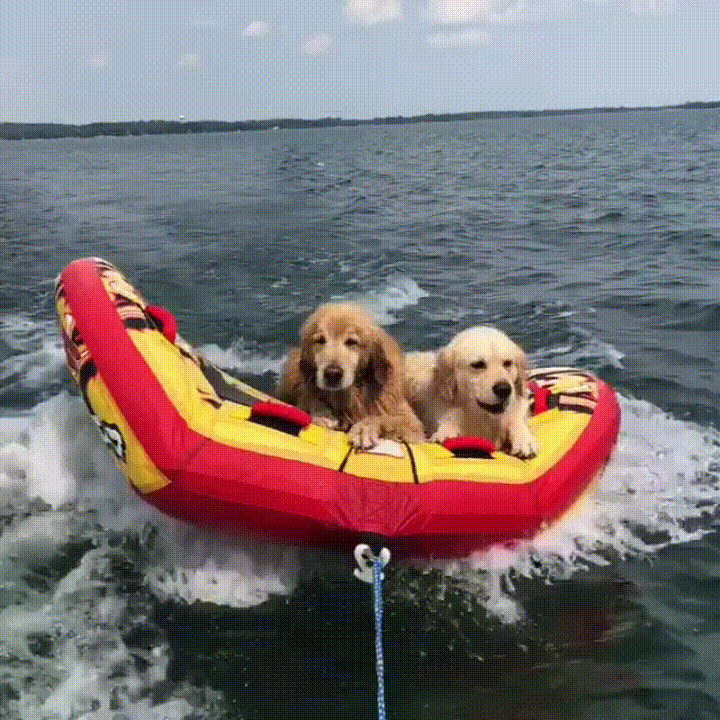 Ok, I'm done with very good boys on boats. Go about your days.