New Zealand might have something of a 'little brother' vibe in Australia, but consider this: it was almost definitely conceived with the mailman because it's nothing like us. Yep, that's my analogy I'm sticking by it. There are experiences to be had and sights to be seen in New Zealand that you can't have anywhere else in the world, plus it's super close, so stop putting it off and start planning!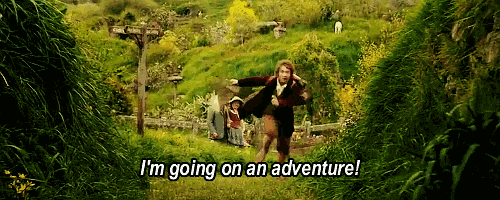 Here's our New Zealand travel guide to help you get started:
What's The Weather Like In New Zealand?
First of all, what do you pack for? Is it jeans or 'jandals' – yes that's still a ridic word, New Zealand what were you thinking? Anyway. Basically, it goes north, warmer, south, cold and everything in between a gradient of that depending on how far north or south you are.
In more details, Summer temperatures are looking at 20 – 25˚C while the average winter temps are 12 – 16˚C, although the south island can get as low as -10°C. So, unlike Australia, you're probably going to want to pack a few winter jackets with those shorts. Check the weather when you get there using the Met Service website.
What Are The Best Times To Visit New Zealand?
Having discussed the weather, the best time of year really depends on what you're planning to do once you get there. Summer is certainly the most popular time to go, seeing at it doesn't get too hot and hiking is still very much an option. But if you're a huge fan of winter sports, you'll want to time your visit with ski season which runs from mid-June through to early October.
But then, there are strong cases to be made for Autumn and Spring, which will help you avoid the crowds of peak tourist season and enjoy off-peak entry charges at most attractions, while not being too cold.
So how do you pick? I'd say choose what you want to see the most and go from there. Which bring us to the best things to do and see in New Zealand. There's no shortage on either of this countries' islands, but to help you narrow it down:
What Are The Best Attractions on New Zealand's South Island?
Aoraki / Mt Cook
New Zealand's highest peak also happens to be one of it's prettiest spots. You can get out and hike, jump on a plane for a birds-eye view, or get yourself on a boat. The area is one of the world's largest sky reserves, so you might be shocked just how much you can see without light pollution at a visit to the Mt John Observatory.
Stewart Island
Whether you're a bird-watcher or not, you can't go to New Zealand and NOT want to try and find a wild Kiwi bird. Being home to the largest bird population including Kiwis and other natives, Albatross and Penguins, Stewart Island is the place to do it. Plus you've got beaches and rainforests to explore.
Christchurch
The hipster in all of us will LOVE Christchurch. Besides the multitudes of fab food options and killer nightlife, this city is bursting with unique street art that you have to see. One must-see on that list is the moving 185 empty white chairs covering 185 square metres of lawn memorialising those lives lost during the Canterbury Earthquakes. You can jump on tours or just spend some time wandering around the streets on your own.
Fiordland National Park
There's no end to the natural beauty in this country, but if you need to narrow it down the UNESCO World Heritage site Fiordland National Park will be a choice with no regrets. Kick off in the town of Te Anau and make your way in by boat, plane or your own two feet.
Queenstown
New Zealand has a reputation for being an adrenaline junkies' haven. If that sounds like you, you're going to need to drop into Queenstown, known as the countries' adventure capital. Bungy jump, jet boat, quad bike, whitewater raft, skydive: you name it, you'll find it here.
Central Otago
I simply wouldn't be me if I didn't include wine in a travel list, but can you blame me? You won't, once you get out to the wineries of Central Otago, a region particularly known for its pinot noir. If you're a crazy person and you don't indulge in the fun that is winery tours, still go for the food and the gorgeous views.
What Are The Best Attractions on New Zealand's North Island?
Rotorua
You deserve a spa day, you beautiful hard-working thing you. More volcanic landscape at Rotorua means you have dozens of natural hot pools and healing mud pools to revitalise the skin and soothe your muscles after all that hiking and adrenaline spiking you'll be doing around New Zealand. If you love the feeling, you'll also find plenty of beauty products to take the essence of nature with you.
If you want to stay on dry land, you'll still love the unique landscape itself. Bubbling mud pools are not an everyday thing you know. Nor are colourful silica terrace pools or natural geysers.
Waitomo Caves
Glowworms guys, glowworms! Also, a super cool limestone cave maze that you can explore with a guided tour either on foot or from a boat floating on the water flowing through the cave. If you need a bit more of a thrill, jump on a rafting trip.
Hobbiton
I just don't see how you could visit New Zealand and not visit Hobbiton. Not possible. Ludacris. This is, of course, the set for the home of tiny Hobbit folk in the Lord Of The Rings movie trilogy. You'll need to get yourself on the official Hobbiton Movie Set Tour.
Tongariro Alpine Crossing 
You KNOW you can't go past some Lord Of The Rings themed attractions on the north island, I don't care whether you're a fan or not. Tongariro National Park will take you on a day hike through 2 active volcanoes, bright red crater, emerald lakes and more which are worthwhile in their own right, but you'll definitely recognise the rocky terrain from the movies.
Whakaari/White Island
Speaking of volcanoes, there are not many opportunities in life to see an active one. Whakaari aka White Island off the coast of the Bay Of Plenty is the most active one in New Zealand. Think actual bubbling mud, yellow sulphur deposits, gases and steaming acid lakes. Sounds insane right?
Coromandel Coast
Moving away from mountains and volcanoes, the Coromandel Coast offers up some truly beaut oceans views, complete with beaches and limestone formations. Of particular note is Cathedral Cove, thanks to its framing of a truly beautiful part of the world. Head here for a sim, kayak or hike.