All normal people love a good natural pool. Heat up the water and that love increases 10 fold. Throw a little rejuvenating mud into the mix? A pure bliss many people pay the big bucks for. Thus informs why I've basically just written myself a list of New Zealand hot springs and mud pools that are au naturel. And yes I will absolutely dip in every single one of them and come out of it having recaptured my youthful glow.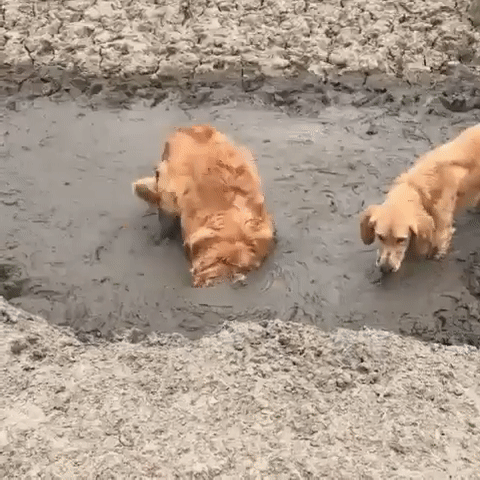 7 New Zealand Hot Springs And Mud Pools
1. Hells Gate – Rotorua
https://www.instagram.com/p/Bs9hdzXgnw1/
Let's start with what I'd say is New Zealand's best-known mud pool, or maybe that's just because it's the one I've been to and it was absolutely delightful. Mind you, I was 14 at the time so I already had that youthful glow. But still, warm mud you're allowed to play in? Sign. Me. Up.
Hells Gate is the only Maori owned thermal park, having been used by the Ngati Rangiteaorere tribe for over 700 years, so there's a lot of fascinating history and culture here too. And you should definitely explore beyond the mud bath itself. This is a truly unique landscape, and home to the largest hot waterfall int he Southern Hemisphere, Kakahi Falls.
What I didn't experience was the actual spa part where you can pamper yourself silly with mud facials or, if you'd rather just dip a toe in, warm your tootsies in the mud foot pool.
2. Welcome Flat Hot Pools – Copeland Valley
https://www.instagram.com/p/Bo8zLIkHUxj/
I don't know about you, but if I could I'd have all my hikes end with a nice dip in a natural hot spring. If you're willing to take a 7 hour-ish hike through the forest, river and alpine views of Copeland Valley, you'll be rewarded with just that. The hike alone is a beaut and worth doing – yes I'm a hiking buff but still – and you can stay to enjoy the pools longer thanks to the Welcome Flat DOC Hut. Just make sure you book ahead.
3. Hot Water Beach – Coromandel
https://www.instagram.com/p/BHYrG_EDY0E/
UMMM did you know BEACHES could be hot? Because my mind is currently blown. The best part? No clamoring for space and wondering if someone else has peed in your hot spring, at Hot Water (aka Te Puia) Beach, you get to DIG YOUR OWN. The best times to visit this thermal sandpit are two hours either side of high tide.
4. Te Rata Bay – Lake Tarawera
https://www.instagram.com/p/BsmfSPiFs-g/
In the western corner of Lake Tarawera, the hot spring trickles down into the lake, so it's a toasty warm swim near the cliffs. Get there by boat or take the pretty five-hour hike into the area, then just sit and soak up the native bird sounds and try to spot wallabies.
5. Te Puia – Rotorua
https://www.instagram.com/p/Bs6r3xWhpLv/
You'll get a bit of everything at Te Puia: Pōhutu the largest active geyser in the southern hemisphere, and a bunch of other geysers, hot springs that are used for cooking as much as they are for bathing, and Purapurawhetu, the mud bath whose name means 'stardust – so called because of the patterns made on top of the bath.
6. Kaitoke Hot Springs – Great Barrier Island
https://www.instagram.com/p/BtMcca_ArLT/
Great Barrier Island lies just off the shore of Aukland, so it's not as big a trip as it might sound, in fact, it's just a ferry ride away. The whole island is a damn dream of scenic beaches and Kiwi bushland, but the real delight is once you reach the shallow hot pools right by Kaitoke Creek.
7. Kawhia Ocean Beach – Waikato
https://www.instagram.com/p/BTVdHg0lUEi/
You guys, you guys, another dig-you-own-beach-hot-spring! Unlike the first, this one you'll want to visit at low tide. Time your visit with the annual Kawhia Kai Festival each February to join in a celebration of Maori Cuisine, culture, and traditions that Lonely Planet once listed in its top 10 Indigenous events.