As one of the biggest Pride Parades in the world, the Sydney Mardi Gras Parade is pretty dang famous and well known. But the Mardi Gras festival actually runs for two whole weeks, this year from February 15th to March 3rd, and it's packed full of LGBTIQ+ events, from Fair Day to Film Festivals to Fab Parties to Sweet Theatre to Inspirational Speakers.
You can find the full calendar on their website, but here's our pick of the best events this year so you can plan your itinerary.
Fair Day
I fully admit I was a little late to the party here and yes, Fair Day is done for this festival. But it's on every year and is one of the most popular events, so plan for next year! It's generally set in Camperdown's Victoria Park, it's free, it pulls huge crowds of around 80 000, and it's consistently got a killer line up of live entertainment and over 200 stalls, plus food and drink. It just really sets the tone for the Mardi Gras festival.
Mardi Gras Central
Running for the length of the festival, Mardi Gras Central is the official hub residing in the Seymour Centre and bringing you an ever entertaining mix of queer performance, theatre, music, dance, circus, cabaret, and burlesque. You can check the lineup here. And yes there's also food, drinks and a late night Festival Club upstairs.
The Imperial
Ok it's not the official hub of the festival, but as one of Sydney's most famous gay clubs thanks to Priscilla Queen Of The Desert, I think The Imperial deserves a special mention. It'll be hosting a whole bunch of parties and other events itself during the festival, from art exhibitions to guest speakers to a Queer Fashion Market pop-up. Find the full calendar of events here.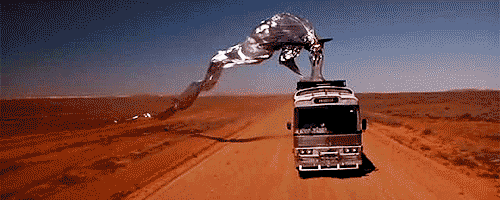 Theatre
Whether you're a theatre goer or not, it's truly worth getting along to some shows during Mardi Gras. Tony Kushner's award-winning Angels In America part one and two is playing at Old Fitz Theatre. It's directed by Dino Dimitriadis, who was the 2018 Sydney Theatre Award Winner for Best Director of an Independent Production, and lighting design by Benjamin Brockman who earned himself the 2018 Best Lighting Designer of an Independent Production award. In fact, all the designers on this show won awards last year so yeah, it's going to be good.
Another one on my list is King taking place in the Seymour Centre. It's a music-dance collaboration between award-winning director and choreographer Shaun Parker and songwriter and vocalist Ivo Dimchev, who earned himself an international reputation. The show explores themes of male power and group dynamics between men of all sexualities.
Ok there's actually so many that sounds amazing so check out the full program, but I'm also dying to see The Moors. A self-described "hyper-theatrical and kinky homage to the Brontës", the play explores the idea of female power.
Queer Screen's 26th Mardi Gras Film Festival
Take it off the stage and onto the screen with the annual Queer Screen Mardi Gras Film Festival. The festival features LGBTIQ+ characters, stories, and filmmakers from all over the world. After screening in Sydney from 13 – 28 February, it'll take its show on the road around Australia. Check the full program here.
Party On
Let's not deny Sydney Mardi Gras throws some seriously rad parties. Of course, there's the Parade itself and the official after party, but you can basically party the full two weeks if you feel so inclined. Whether you want to party in a kaftan, rock up in your underwear or get wet at a pool party, you'll find a party to tickle your fancies here.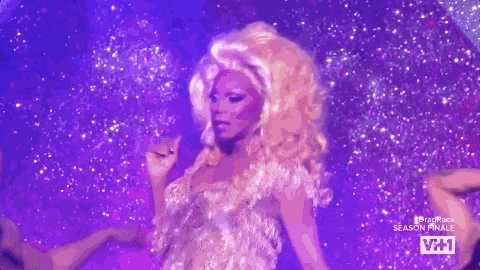 Talks & Ideas
Seeing as the event grew out of annual gay right parades, it's not surprising it continues to host guest speakers of all backgrounds and experiences to share their truths and shed light on issues others may not be aware of.
Again, there are too many to name them all, but on my own personal list is My Trans Story, with speakers including the 14-year old girl who took on our PM on the Project, Evie Macdonald, – I mean seriously, get it girl – as well as a whole line up of trans and gender diverse speakers.
Black Point is just one of four events being held as part of the larger Koori Gras. It's an open mike night for Aboriginal and Torres Strait Islanders to discuss issues faced by queer black artists and to discuss their stories.
Another must-see is the academic discussion panel Queer Thinking. This year there are two separate days and a variety of different discussions by people with real-world experience and experts in their field. Go expand your mind.
Image: iStock Images / [Kaszojad]