PEDESTRIAN.TV has teamed up with Destination Gold Coast to help ya suss out primo hotels plonked right on the ocean.
If you're gonna hit up the Gold Coast for a bit of R&R, chances are you'll be wanting to spend time at the beach 24/7 (I've heard rumours that if you go to any beach at 2AM, dolphins will shuffle onto the sand and serenade you with Top 40 hits from the '90s).
If that's the case, it goes without saying that you should stay in a hotel that's practically in the water – think of all the extra time you can spend getting fried like an egg if you don't have to commute to the sea. Location really is key.
We've sussed out some ideal hotels in a coupla different spots on the Goldy to ensure max amount of sea, sun and surf.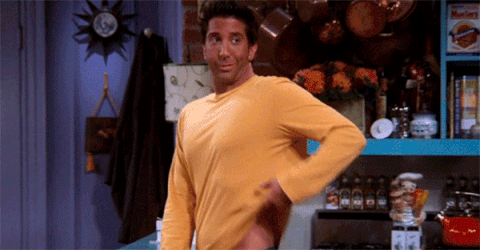 2 Creek Street, Kirra Beach, Coolangatta, QLD, 4225
Kirra Surf Apartments stretches up 12 stories, giving Nosey Nellies everywhere the perfect vantage point to perv on beach-goers and suss out ideal times to get your board in the water. Or, you know, just relax and enjoy the views like a regular holidaymaker.
When you've spied enough for one day, you can ride your bike along Coolangatta's foreshore, catch a flick at The Strand shopping centre or have a steam sesh in the hotel's luxe sauna.
220 The Esplanade, Burleigh Heads, QLD, 4220
Take some time to get that li'l extra muscle mass at Burleigh Mediterranean Resort's gym before showing off your mad gains at the beach across the road.
If gym, tan, laundry isn't your style, go for a wholesome picnic on Burleigh Hill and spend your time scoping out hidden bars, the Jellurgal Cultural Centre or the national park, all of which are scattered around Burleigh Heads. I tell ya what, unless you're staying for a month, you'll be pressed for time trying to squeeze it all in.
7 Staghorn Avenue, Surfers Paradise, QLD, 4217
Just 50 metres from the beach, QT Gold Coast is a buzzing social hub in itself – you deadset don't even have to leave the building to find Japanese izakaya dining or the highly-praised Stingray Lounge and Bazaar restaurant. Then there's the hotel's designer spa, spaQ, some gorg pools and a coupla tennis courts to smash a few balls around on.
If you're struggling to find something to do outside of the hotel, you're obviously looking down at your feet like a numpty as the hotel's located in the heart of Surfers Paradise, so you can't swing a hammer without hitting a bar, market, shopping centre – legit anything you could ever need to enjoy yourself.
129 Jefferson Lane, Palm Beach, QLD, 4221
Pack 'er up boys, Nautica On Jefferson has an actual elevator to get you to all four floors of this mansion so there's basically no point looking elsewhere.
If you finally tear yourself away from your own privately fenced-off beach, there's a tonne of rooftop bars and Insta-worthy restaurants in Palm Beach to last you a lifetime. Granted, you probably need a pretty penny to stay at Nautica for a lifetime, but the option remains.
9 Kurrawa Avenue, Mermaid Waters, QLD, 4218
If you can't be bothered doing the five-minute ~trek~ to the beach, Kurrawa Cove Mermaid Beach sits bang on the waterfront of Mermaid Waters, meaning you can kayak, fish and swim without traipsing bits of the ocean through your five-bedroom home-away-from-home.
There's also plenty of vegan cafes and yoga studios if you must insist on bettering yourself while you're on holiday (completely up to you, I personally choose to treat my body like trash when I vacay but each to their own).
Failing all of that, you can cook up a BBQ before heading down to the famous Nobby Beach to tick off your bucket list.
If you've sorted your accom and are keen on a solid surf on the Gold Coast but dunno which beach suits you, chuck the video below a quick geez: