How long have you been fantasising about visiting Paris? How long have you been visualising yourself wearing a stripy shirt, riding a bike with baguettes in the basket along a sunlit cobblestone street back to the arms of Pierre, your Gallic holiday romance? How many times have you watched Amelie, and mimed cracking the top of the créme brulée along with her? How often are you struck by the urge to recreate this exact clip?
Well DAYDREAM NO MORE, mon cherie, 'cos thanks to everyone's favourite cheap flight sleuth site I Know The Pilot, you can cop a return trip to Paris for under $960, from pretty much every major city in Australia.
And none of this piddling budget airline, bring-your-own-snacks, pack-nothing-but-a-single-change-of-clothes bullshit. These flights are on Qantas and Swiss, meaning it's FULL SERVICE, BABEY. Check in your entire wardrobe! Hold up the dinner service by being indecisive over beef or chicken! Get drunk in the sky, on your way to GAY PAREE.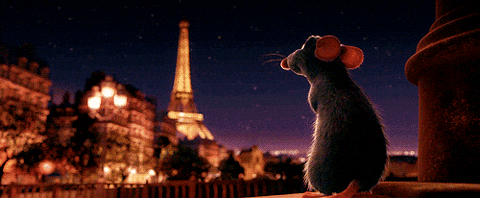 Flights to the City of Lights (and Love) are going from Melbourne start at $875, Perth from $892, Sydney from $913 and Brisbane from $926, AND the sale dates line up perfectly for a hyper-romantic Valentine's (or Galentine's) Day trip.
Start stocking up on your Breton stripes, and brush up on your Français. We'll see you on the Champs Elysees.
Check out all the deals at I Know The Pilot. Mais oui!