Here we are again, back to feed your creepiest obsession: the paranormal. To be honest, even I, a true hater of scary things and someone who absolutely believes ghosts are real, have been on the odd visit to a haunted house and even once went on a ghost tour. Because sometimes it just seems like the thing to do on a chill vacay, don't ask me why.
Next time your spooky-loving self hits up South Australia, here's the most haunted places for you to wet your pants in.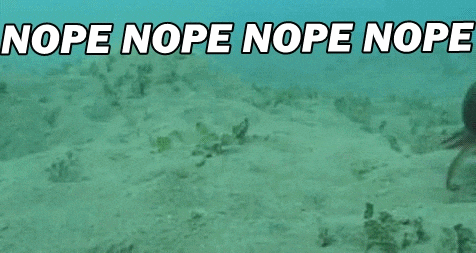 Kapunda Cemetery – Kapunda
Many claim that the whole town of Kapunda is THE most haunted in Australia – see also the Kapunda Hotel – so yeah probably worth a visit if you're ghostly inclined.
The cemetery featured on a doco by Warwick Moss is right by the ruins of St John's Reformatory which housed orphan girls from 1897 until 1909. As you've probably guessed, there were some truly horrific stories. Think underground abortions, unhinged people in charge and cell-like conditions.
The documentary itself focused on a sighting by 15 students in 1980, who claimed they watched a marble slab move off one of the graves in the cemetery as a ghostly girl carrying a lantern walked out. The spot on which she disappeared allegedly had strange markings imprinted in the soil.
Kapunda Hotel – Kapunda
Seeing as we're already here, the hotel was also the sight of a few grizzly murders, mostly of prostitutes. A woman and young girl have been spotted walking around, which locals believe to be the ghosts of a prostitute who was murdered in the hotel and her daughter who later died of disease.
They're not the only ghostly sightings, with other people claiming to have heard voices when no one was around, or to have been shoved and yelled at in the corridor.
Adelaide Arcade – Adelaide
Sure it's a pretty building, but it's also an old building with three ghosts reportedly haunting the crap out of it, and they all have a doozy of a death story, so the rumours go.
There's the dead caretaker, Francis Cluney, who was crushed in an electrical generator in 1887. The jury is out on whether he fell or was pushed. Then there's a ghost heard walking around nearby that some people believe is that of, Florence Horton, who was casually shot three times from behind in 1904 by her own hubby ina laneway next to the arcade.
And finally, ghost number three, the young boy who suffocated on coal gas in the apartment above the arcade back in 1902. His ghost has been spotted around the arcade by several people.
The Migration Museum – Adelaide
It's a museum now, so don't annoy the legit historians with your ghost questions, BUT from 1852 to 1918 it was the Destitute Asylum. During this time it housed mainly women and children, with many horrible stories of death during childbirth, death by disease and even murder by mother of their own babies.
A lot of ghosts have been seen sitting on the stairs, including one in a blue uniform that matched what residents of the asylum wore. Rumour has it that an ex-cop turned staff member of the museum and ghost non-believer saw the shadow of a young girl in the storeroom with her, despite being in there alone. Her conclusion was that the sighting meant her own death was near, and she was right. Strange stuff folks.
Martindale Hall – Clare Valley
Martindale Hall is the setting of all indoor shots for the eerie film, Picnic at Hanging Rock, and is currently a museum offering overnight stays, dinners, and group murder-mystery nights after the son of the OG owner Sir Edmund Bowman went broke adding a cricket ground to it in 1879.
Why is it so spooky? People keep waking up to find ghost kids in or beside their beds – absolutely no thank you – and a man wearing clothes has been spotted wearing clothes from Bowman's time just chilling on the back stairs.
The IGA supermarket – Brompton
I can't help but giggle at this one. If you have all the cosmic knowledge and powers of a ghost, why on earth would you haunt a supermarket? Apparently, one who takes a real offence to Roll-Ups, seeing as they were (possibly?) caught on motion-activated CCTV chucking a box a hefty 6 metres on to the floor while the store was locked and empty. According to the store owner it's also happened to cookie dough. That's FINE.
The Adelaide Gaol – Adelaide
I think we all knew there'd be a gaol involved, yeah? Over 45 hangings happened inside these walls between the time it was built in 1841 up to 1954. That's including the only woman ever to be hung in South Australia. It was decommissioned in 1988.
Many people, including Paranormal Field Investigators, have claimed it's haunted with experience ranging from footsteps walking around followed by a static breeze, to a man in a beanie walking down a doorless corridor but disappearing without a trace, except for a wet boot footprint.
Image: iStock Images / [moisseyev]