If you don't believe in ghosts, then — wait, why did you click on this story if you don't believe in ghosts? You really must be starved for entertainment, and that's fine. Welcome. But I am going to talk as if  haunted beaches in Australia are a thing that can actually exist, so please don't come for me if you don't ~believe~.
[jwplayer BNMia2Q3]
I first learned about the concept of a haunted beach when I was researching for an episode of PEDESTRIAN.TV's podcast All Aussie Mystery Hour. If you do believe in spooky things of Australia and are also interested in unsolved murders and abductions and the like, then you should check it out on iTunes HERE, or on Spotify HERE. Also check out our new podcast about Australia's zesty history, aptly titled The Zest Is History on iTunes HERE, or on Spotify HERE.
In episode 15 of AAMH we cover a beach that has not one, but two ghosts haunting it. Which made me wonder, how many other Aussie beaches are this cursed?
I deep-dived for you, so you can either a) go to these places if you're a keen ghost hunter or b) run screaming in the opposite direction and never go there, ever.
Jenny Dixon Beach, NSW
The beach that inspired this bit of research, Jenny Dixon Beach — located on NSW's Central Coast, is haunted by two ghosts – one is apparently the spirit of a woman killed in a shipwreck off Norah Head in the 1800s. She appears dressed in old-fashioned clothing with her arms outstretched as if asking for help. It's believed she is looking for her son who passed away in the shipwreck, according to a local who allegedly encountered her — then did his research.
The second ghost appears a little further back from the beach on Wilfred Barrett Drive. Hundreds of people have reported to police that they've seen a young girl hitch-hiking along the road only for her to suddenly disappear. Others have reported offering her a lift only to have her DISAPPEAR FROM THEIR CAR. Absolutely nope to that. There's an urban legend attached to this ghost that she a vengeful spirit, seeking justice after being sexually assaulted and killed by a group of local men in the 1970s.
Brighton Beach, SA
Folks in Adelaide reckon they've seen a woman dressed in vintage 1920s swimwear diving off Brighton Jetty, which is fine in and of itself, but the only thing is, she never actually comes up for air.  Adelaide Now reports that it's widely believed to be the ghost of Kitty Whyte, who has the dubious title of being the first reported person to be killed by a shark in SA.
She was a local lifesaver who went for a dip after teaching kids how to swim. Kitty apparently dived off the jetty and then the 3.5m shark attacked, and though Kitty was pulled out of the water she died in hospital from her injuries. Paranormal expert Allen Tiller told the publication of a recent sighting, in which two blokes thought they saw her on Brighton Beach.
One story came from a couple of young guys who saw a blonde lady running towards them on the beach wearing clothes that didn't match the era. The description they and others gave fits the description of Kitty.
Tiller believes Kitty haunts the area because her death was particularly traumatic.
Bunker Bay, WA
West of Bunker Bay is a lighthouse called Cape Naturaliste Lighthouse, and let me tell you right now it is very haunted. There's a bunch of ghosts living in this area, and frankly I don't know how they can stand living in such close proximity to each other. One is named Harry Balmire, and he lives on the grounds in the old Lighthouse Keeper's cottage. According to Perth Folklore, he is a young Scotsman who on a ship called Canarvon Castle that caught ablaze off the coast in 1907. Bloodied and dehydrated, he made it to shore but passed away days later while being tended to by a local doctor in — you guessed it — the Lighthouse Keeper's cottage.
There's a second cottage on the ground haunted by a woman named Mary. While her backstory isn't know, Perth Folklore spins a great yarn of her attacking a maintenance man who stayed at the cottage in the 1900s, reporting that "one of the men awoke during the evening to a woman dressed in period style clothing with her hands wrapped around his neck. Frightened, the man left the cottage immediately and stayed the night in a motel in Dunsborough." No judgement here m8, I would have done the exact same thing.
The site also claims there's a third ghost that has been sighted in the carpark of the Lighthouse, appearing as a young boy holding up a lantern. A car almost collided with him one night an apparently passed straight through him. Shivers.
Minnamurra Beach, NSW
Okay so I'm pushing this slightly because it's actually Minamurra River which is haunted but it is right near the beach so, close enough. This area has a few ghost sightings, mainly at a local place called Dunmore House, situated on the north side of the river. Built in 1863, the old-timey house is apparently haunted by the ghost of a man who according to the Illawarra Mercury was beheaded and his head put on the gate of the property.
The publication reports that a local bus driver named Barney Dion heard a strange singing noise while driving his bus one night and pulled over to investigate. That's when he "saw a man standing in front of the bus with no head and a big sheet over himself."
On the website Paranormal.com.au there are also details of all the grisly deaths in the area and my god there are a LOT. It's no surprise that it's earned itself the nickname "The Bloody Mile", really. There's murdered babies, possessed horses and dismembered body parts — with ghost sightings of crying babies, riderless horses and headless men aplenty. Read the bloody history of the area right HERE.
Glenelg Beach, SA
Okay so there's no real ghost stories of Glenelg Beach but I have become convinced this place must be haunted because so many spooky things have taken place there.
In All Aussie Mystery Hour we have covered the disappearance of the three Beaumont children in 1966, and there's also the case of the Somerton Man, the still-unidentified dead body who was discovered south of Glenelg on somerton Beach in 1948. The Luna Park Ghost Train that caught fire in Sydney in 1979, killing 7 people, was built in Glenelg as well.
Creepy things are afoot in Glenelg, and there's even a "dark history" tour you can do if you don't believe me.
Manly Beach, NSW
Manly is home to a site that is extremely haunted: The Q Station. Originally known as the North Head Quarantine Station, the joint ran from the 1830s to 1984 as a place to assess and treat any Australian immigrants who were carrying diseases like Spanish flu, smallpox and bubonic plague. Over 500 people died on the premises — which is 5 min from Manly Beach — and it's now considered to be one of the most haunted sites in Australia. But it's also a lovely resort and restaurant sprawled across 30 hectares of protected land.
There's plenty of ghost tours you can do on-site to meet the many ghosts who hang about, including a tall thin man who feeds on people's fear (delightful!), a young girl in a pink dress and a hooded man who appears in the 1st Class shower room.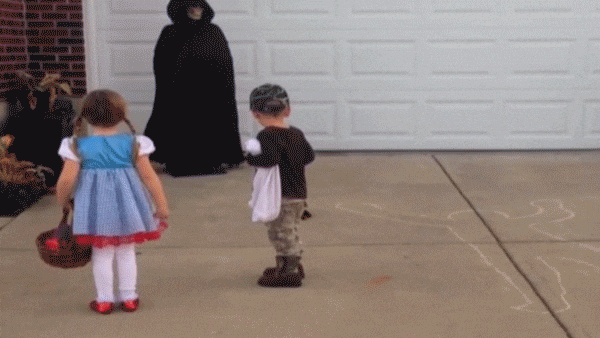 If you're really into Australia's wild history, then you'll probably love that podcast I mentioned earlier. You can subscribe to The Zest Is History on iTunes HERE, or on Spotify HERE. Or, you can just listen / download below.