Nothing is merrier to me than a flight sale, and let me tell you folks there are some doozies going on right now thanks to the holiday season. As someone who has nothing to do with your life, I strongly feel we should all set ourselves up for one hell of a New Year with a little post-Chrissy vacay. Just get in quick, a few of them look to be ending in less than a week!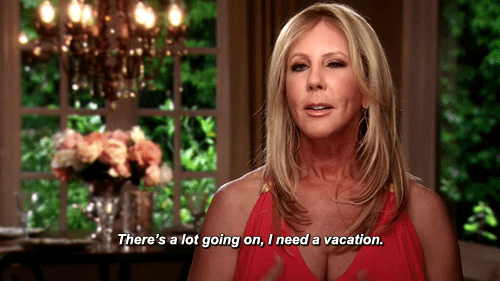 Jetstar
I had to start here because holy crap there are some GOOD deals going on in the Jetstar Christmas sale. We're talking Sydney to Honolulu between January and February for only $219 one way and later in the year (aka close to peak summertime on the other side of the world) starting from $249. If Asia is more your jam, then there are flights to Bali and Phuket from $209 and Ho Chi Minh from $199. You can also get around Down Unda with flights from only $37!
Air New Zealand
These guys have flights from $771 to San Francisco travelling in Feb to March next year. Check Iknowthepilot to get the deets.
Qantas
Say a BIG hello to the 12 Holidays Of Christmas Sale. As the name suggests, there's a new deal every day for 12 days. So far they've revealed deals to London, Rome, and Athens return from $1285, South American return trips for about the same, home-grown Aussie deals, Flights to South Africa – side note: my FAVE country so far, please go! – for $1299 return, some U.S.A. gems for under $100 return and today they announced rad flights to Hong Kong, Beijing and Shanghai from $549 return.
What'll be next? Stay tuned. Sale ends 12th December, unless sold out.
Tiger Air
There are a few different sale promos going on at the moment with Tiger Air. You've got a Perth Unearthed promo ending December 13th, which basically does what it says on the tin and gets you from Sydney to Perth from $134.95. Festive Fares to take you around our Great Southern Land as long as you book by December 10th from $48.95. And what appears to be just a general 40% thing going on until December 7th with some more Aussie gold fares for you.
Ireland
Back over on my favourite website ever, Iknowthepilot are spruiking flights to Ireland starting from under $1000 return, so go enjoy my favourite accent. This actually includes all checked baggage, in-flight meals and entertainment too, which as we know sale flights often don't!
Image: Istagram / [@emmaroberts]